Welcome to another Ten from me - on the eleventh as I was working yesterday and forgot to pre-schedule the post!
This month I want to share some of the signs that we are back to having a house full ... of large male offspring! Both of them had to move out of their university accommodation and have FILLED our house with much more "stuff" than they ever took away from it when they left!
It's not that there isn't space for some of their belongings (they each have a decent sized bedroom); it's more that their "stuff" is larger than we can store. Like the shoes that don't fit into the shoe cabinets: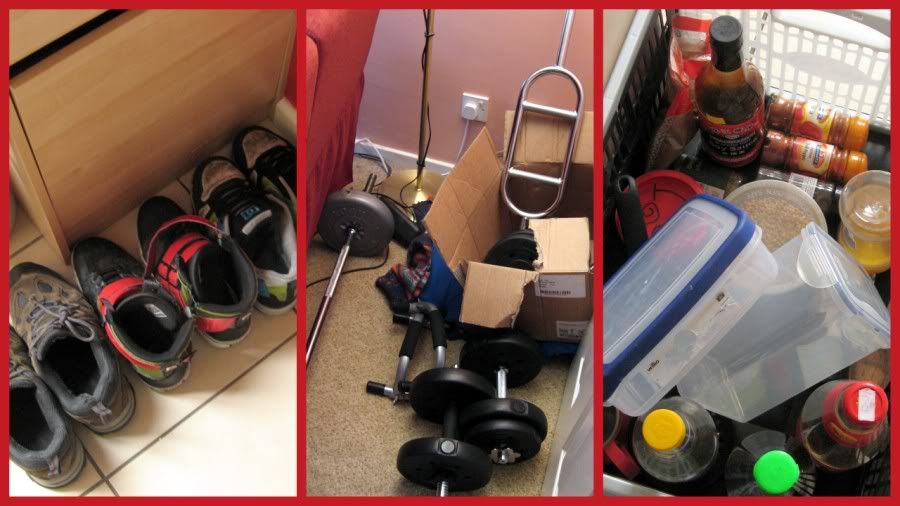 Or the weights that we've had to stash behind the sofa to save people's toes! Then there's the boxes of cooking ingredients and pans and storage containers - my kitchen already has plenty of these!!!
Our spare bedroom (you can't even reach the bed for the suitcases littering the floor) and garage have been taken over with "stuff" that has yet to find a home in their bedrooms (or the attic).
Their tastes have changed while they've been living away and we now have to have different tea and milk for them as well as LOTS of extra food!
And to top it all - the mess that should be restricted to their bedrooms is spreading elsewhere in the house!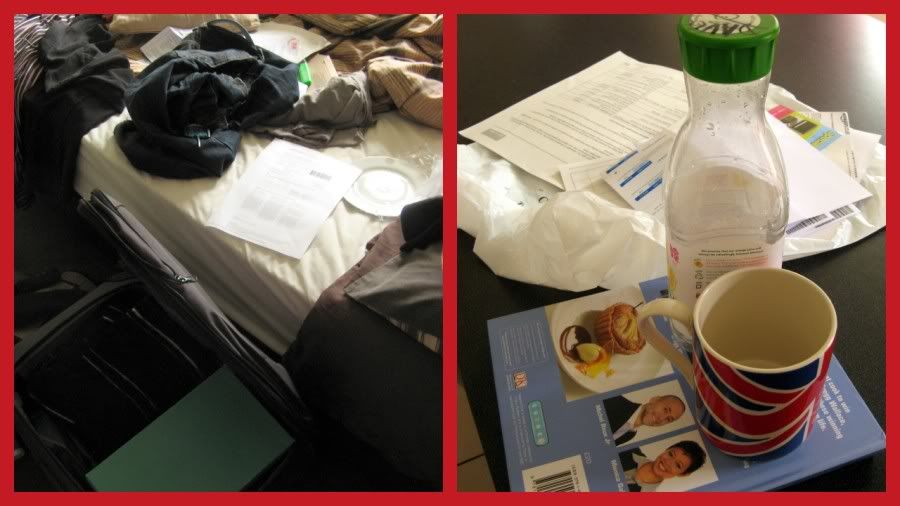 I can close the door on the mess - unless it's all over my kitchen worktop!
In the interests of fairness I have to come clean and say that these photos are ALL from No.1 Son's "stuff" as No.2 Son has now managed to squeeze all of his things (apart from his shoes) into his bedroom - but then he has been home an extra couple of weeks already!
I'm off to take my mind off things with (hopefully less messy) tens over at
Shimelle's place
- do you want to close the door on all of this and join me?