Welcome to the not-quite-final post of the June CKCB Members' Blog Hop; if you didn't reach me from
Roxanne
then you might want to start at the beginning with
Lisa
(the full hop list is
here
). We had a choice of three challenges to use for the hop (#1
Inspiration Board
, #2
In Quotes
, #3
Everything Old Is New Again
) or indeed, anything made from this month's kit.
Using my
June Counterfeit Kit
, I gave a nod to challenge #2 with a humourous take on an old saying: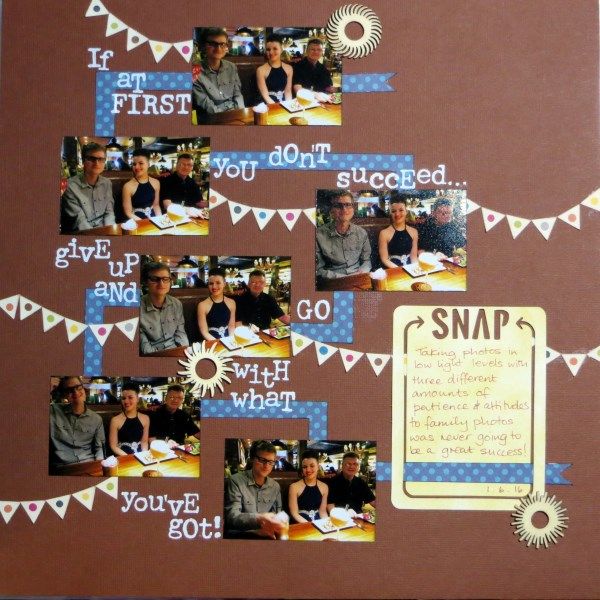 Having tried (and tried) to get a good shot of Hubby, No.2 Son and Child No.3 before their patience ran out during a birthday meal, I was disappointed to find that not one of the photos was even half-decent of all three of them! Each one had at least one person moving, blinking talking or drinking! So I used them all!
I certainly didn't have enough white alphas in my kit for the title, so I broke out some ancient Making Memories rub-ons to help me out.
I'm not quite the end of the hop this month - please welcome a newcomer to the CKCB:
Princy