Over at the
Counterfeit Kit Challenge Blog
today* I've shared a couple of sketches for scrapping some of the many photos we'll be snapping this festive season. If mini-books are more your thing then perhaps you'd like to give a home-made word book a try ...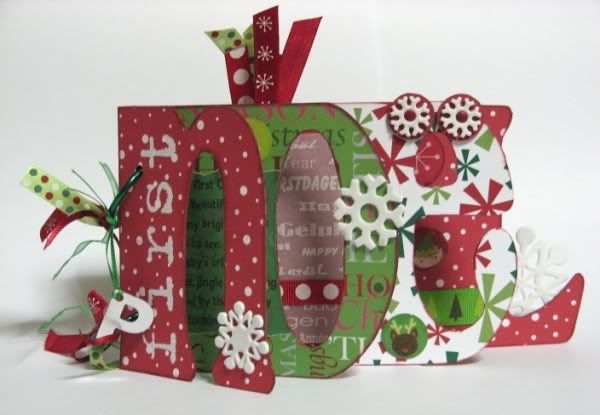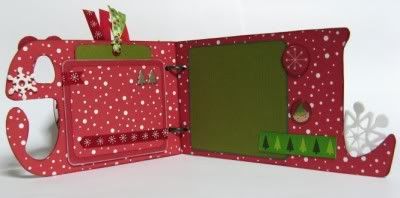 I made that one back in 2008 as a present for a friend's photos of her first grandson's first Christmas. I made another one a couple of years later to fill with quotes and festive photos as a family gift. It had extra pages between the letters to allow for extra snapshots.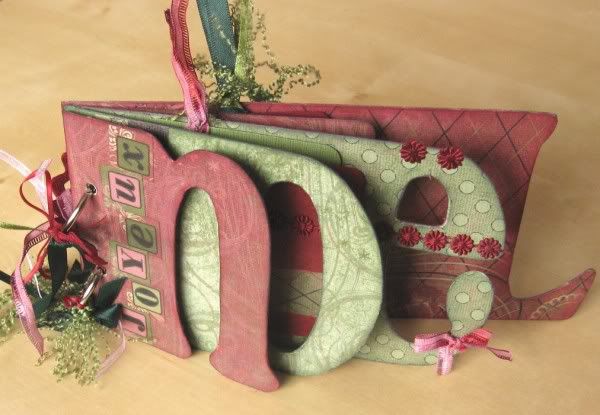 While I was making it I took step-by-step photos and put together a set of instructions - originally published in 2010 on
UKScrappers
, but you can download them directly
here
and see some more inside pages
here
. The instructions are for the word "NOËL" but they are easy to adapt to "XMAS", "2013" or indeed any other word, long or short! Let me know if you have a go!
M

e

r

r

y

C

h

r

i

s

t

m

a

s

E

v

e

r

y

o

n

e

!

!
*
A slight scheduling faux pax on my part means that this post went live 2 days early - so that CKCB post isn't there until Christmas Eve! Sorry!