Are you joining in with
Rinda's Summer 2013 Scavenger Hunt
? There'll be an end of the month round-up-so-far soon and I've just realised I hadn't got further than posting
my first photo
and am a couple of weeks late in processing (and posting) my photos from earlier in the month (during our brief summer)!
When I looked at the list I realised that I could get quite a few sorted just by strolling around in my lunch break: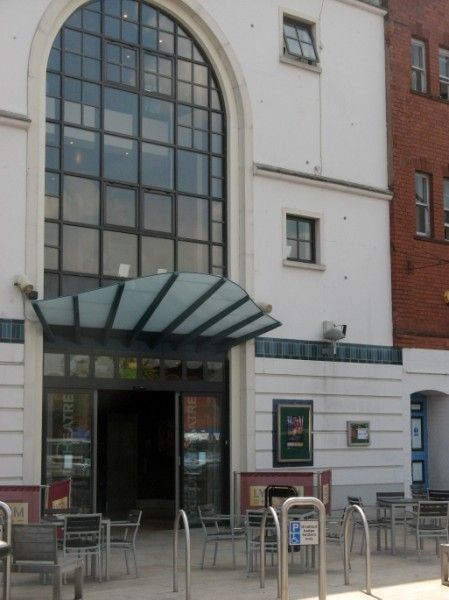 #2 A Theatre For Performing Arts
#10 A Bench Outside (the Theatre)
Not very comfortable looking is it?! Around the corner was the Town Hall and some more uncomfortable, partially-backed benches:
#2 A Civic Building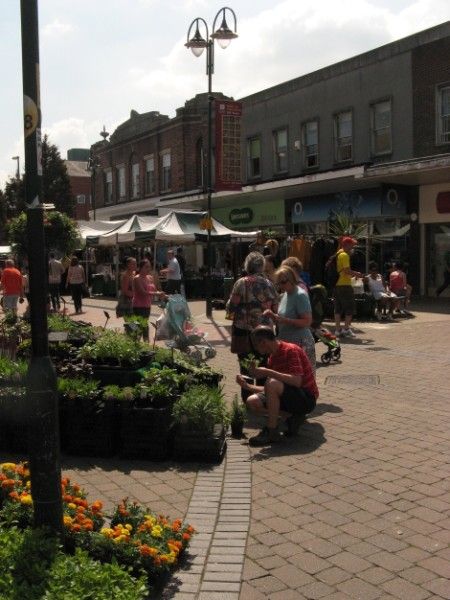 #1 An Open Air Market
And, because it was a Friday, the weekly market was in full flow in the town centre! Four photos in 10 minutes is not bad going, don't you agree?!
I can't believe how glorious the weather was when I took those pictures, especially as today's weather was simply awful. I certainly wasn't wearing shorts and sunglasses for my stroll on the beach:
Despite the weather, I did take several more photos for the Scavenger Hunt, but they will have to wait for Rinda's Roundup!
P.S. With Google Reader's imminent demise I have been forced to try to get to grips with an alternative reader, Feedly. Having signed up at the beginning of June, hated the change and run straight back to Google Reader like an ostrich, I was pleased, yesterday, to see that they've made a "Follow On Feedly" button (now added to my sidebar). However, I'm still struggling to keep up with my blog reading while I get to grips with Feedly's interface. How are you coping with the change-over?