We had an interesting discussion at our crop this weekend about the prices people charge for home made cards and invitations. A friend had seen £4.50 being charged for sloppily made "Save The Date" cards and said she made more intricate, neater cards and generally charge £2-3, which still covered her costs even after donating half to charity! It doesn't actually take much in the way of materials to make a card (mine are made with scraps from my scrapbooking) but making money from card-making does need you to do more than cover
time
and materials. Maybe £4.50 is about right ... but you need to find your market: people prepared to pay that sort of sum for your hard work.
Which leads me into the
Counterfeit Kit Challenge Blog
's first challenge for the month: taking inspiration from another sort of market where you pay more for good quality items -
Farmers' Markets
. As usual it's also the challenge being used for the Members' Blog Hop on June 24th: just e-mail them at the CKCB by June15th if you want to join in. For now, I took inspiration from the market stalls displaying boxes of healthy goodness to make a sunny card using some offcuts from my
June Counterfeit Kit
.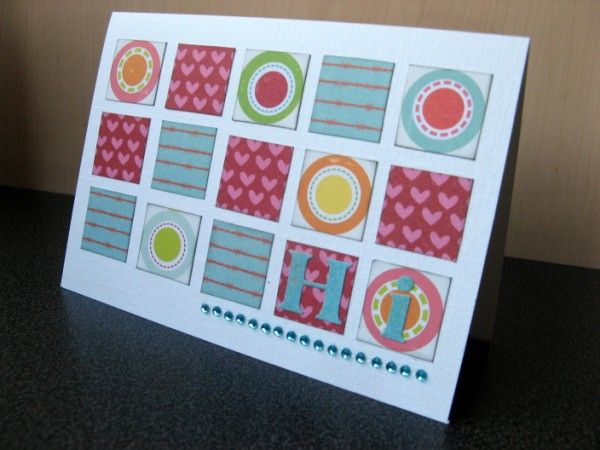 It's good to have a few cards in hand in case you want to send someone a friendly greeting. I won't be entering the hand-made greeting card market any time soon; I prefer to make a few cards for myself and leave the marketing to others! Have you been successful making and selling your own cards? Do your prices cover costs, your time, make a proper profit? What sort of prices would you pay for a hand-made card?