Welcome to the final post of the June Counterfeit Kit Challenge Blog Members' Blog Hop (or CKCBMBH for short)! If you've been hopping along with other counterfeiters (and reached me from
Angela
) then you will already know that we are sharing the inspiration we took from
farmers markets
.
I made a
card
for this challenge earlier in the month with my
June Counterfeit Kit
and today I am sharing a layout reflecting the colourful displays and varied textures (and little flags stuck into produce) that farmers markets offer: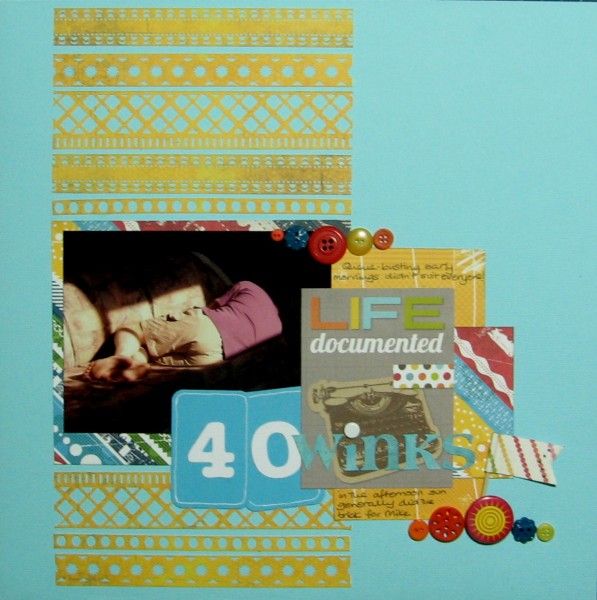 That's a terrible (but typical) photo of Hubby on holiday: I like to get everyone up early to make the most of the day (and beat the queues at Disney) ... but he likes to catch up on his sleep. Hubby puts up with the dawn breakfasts providing he gets some siesta time later in the day.
ETA: Those aren't border punched strips - they're (the yellow) part of a sheet of BG laser cut doilies from my June Kit.
If you've missed anyone on the CKCBMBH you can find the full list over on the
Counterfeit Kit Challenge Blog
- why not join in yourself next month?!