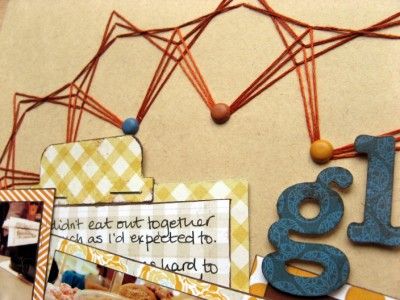 Are you joining in with the
UKS Cybercrop
? It's free, with lots of interesting classes, challenges and games ... plus PRIZES! Also, a certain someone did a class on
Saturday afternoon
... more string art stitching with a template and instructions available to download. Several people have already adapted the design page for their spider-webby Halloweeny photos.
Meanwhile, I have been attempting other people's classes and am now able to share a final page from my
October Counterfeit Kit
: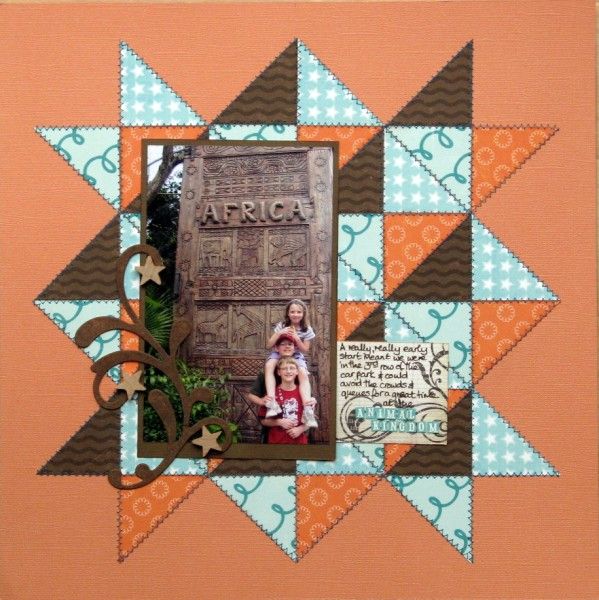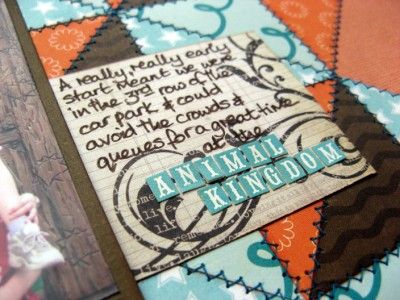 I was inspired by the patchwork quilt class by my friend Suzysnail and adapted it for a page featuring one of the African pillars in Disney's Animal Kingdom. LOTS of machine zig-zag stitching later I had a finished page and a floor covered in sewing thread offcuts!
There's still time to join in on
UKS
- the deadlines are pretty relaxed (Friday evening for the classes, Saturday evening for the challenges). Plenty of time too for you to check out the
Master Forgers
call over at the CKCB.