One of my resolutions (for this month at least) is to finish off half-finished projects. I am terrible for getting enthusiastic about a project, completing 80% of it and moving onto the next thing! To this end I have completed my Project 12 pages for 2010, finished my Christmas Journal
AND
(* insert drumroll *) finished a mini book I started last summer!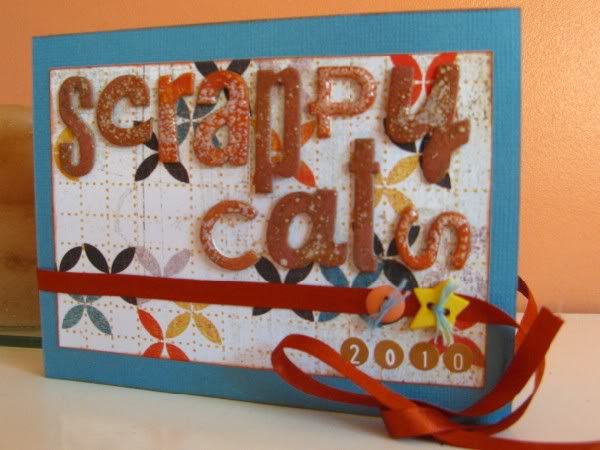 It's one of my Lean Mean Mini Books, using just one sheet of card and one sheet of double sided patterned paper, which I designed for the Exhall Summer Workshop last year. I made an example book for the workshop using one half of the kit supplied and this book uses the other half.
Inside are 12 photos from a weekend retreat with some scrappy friends - we hired a bungalow, brought some food dishes (and wine), put together some scrapping challenges and had a blast.
If you fancy making one of my Lean Mean Minis, my instructions are available via this post
here
and you can see my original book
here
.