In my first effort at joining in creatively with a blogosphere activity I wrote a
Christmas story
for
Siân's Storytelling Sundays
. This in turn, sent me off to root through our old photos to find evidence of the Christmas waistcoats that had featured in the tale.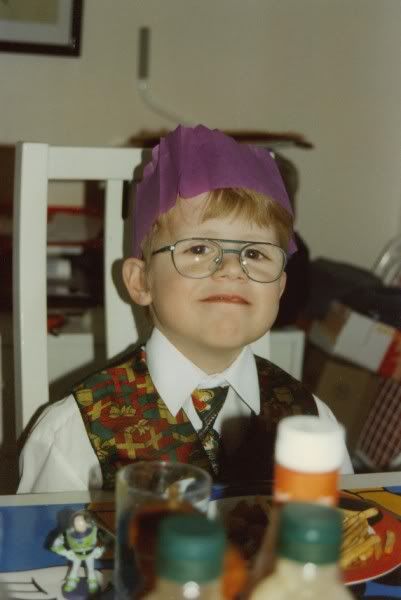 Taken in the days before digital film, when I used flash all the time and it didn't occur to me to think about what was
behind
my subject, the photos are not that great technically, but they
are
wonderful for bringing me back more memories. Not only were my boys wearing their Christmas waistcoats in 1996, but they each had a Christmas tie on as well.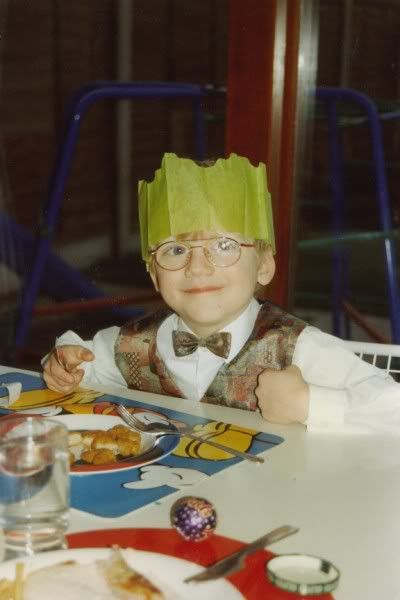 Bow ties really are cool aren't they!