When I first started scrapbooking, back in 2006, I was scared of patterned paper! I really didn't know how to choose the "right" one for my photos; I didn't see the point of double-sided papers; I didn't dare combine different patterns on one page.
Here is the
first
ever page that I made, with a LOT of guidance from my Dutch friend José: one sheet of stripy paper, a full page and a few buttons.
Now, I'm not saying that I
know
how to combine patterned papers; I'm certainly no expert, but they no longer scare me in quite the same way. I do still love buttons as well as stripy papers, but take a look at how I've coped with these scary Scribble Scrabble papers on my November spread for Project 12: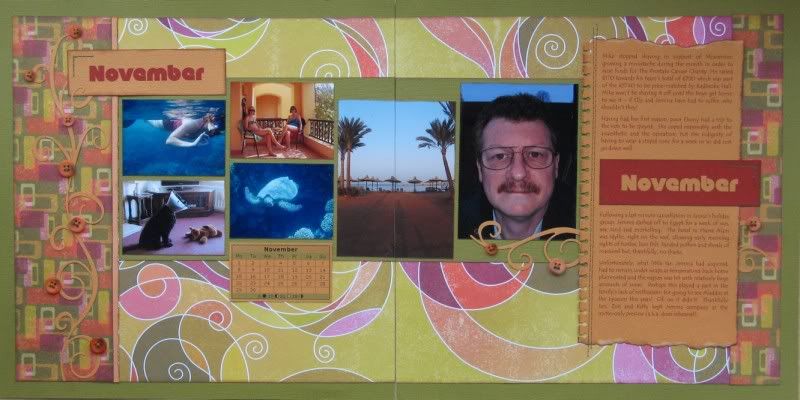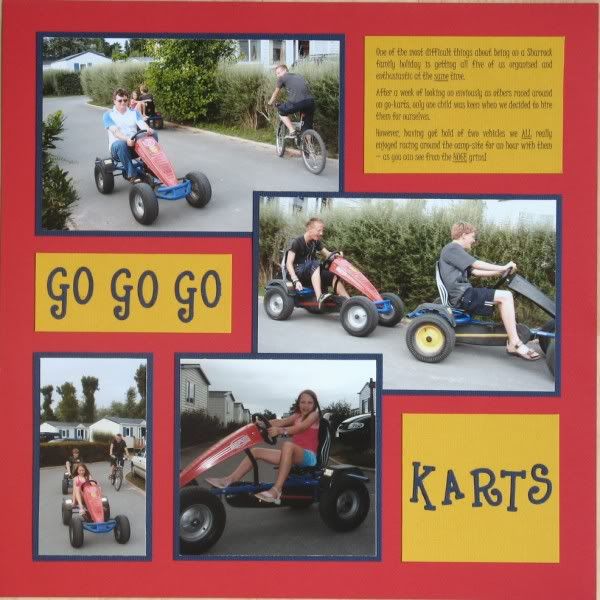 Back in 2006, I also wanted to fill the whole page with photos and information; the idea of white space had not entered my crafting consciousness. Here is the
second
ever page that I scrapped, this time without José's help: note the complete lack of patterned paper, zero embellishments and the multitude of pictures squashed into the available space (all neatly lined up)!
Fast forward to 2011 and here's another page without embellishments, but with lots of Basic Grey patterned paper, lots of photos and nothing (intentionally) on the same horizontal or vertical line - October's Project 12.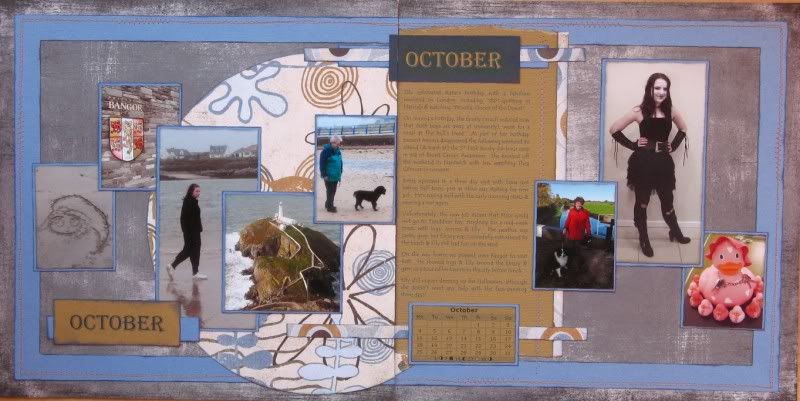 Has your scrapbooking changed since you started?
I wonder what the contrasts in my pages will be in another few years.