Not much scrap happening here I'm afraid - partly because I've been playing pool with No.1 Son!
Our visit to Newcastle-Upon-Tyne was favoured with warm-ish, sunny weather and we were taken to see the "Shoe Trees" in a nearby park.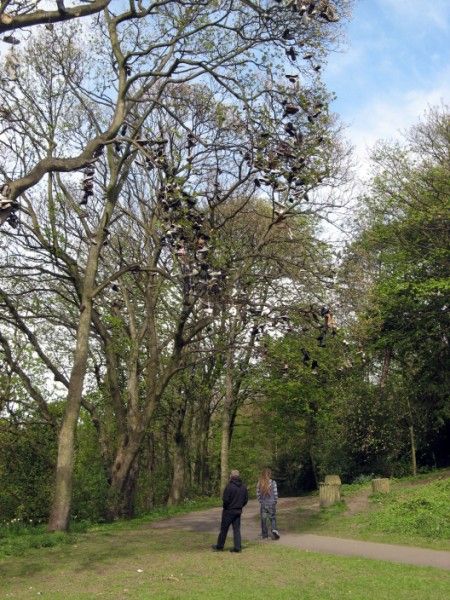 Apparently the tradition of throwing shoes up into the branches started in 1627 when the Heaton Sheriff wanted to celebrate the birth of his grandson. Nowadays, so many people throw celebratory shoes that there has to be an annual "harvest".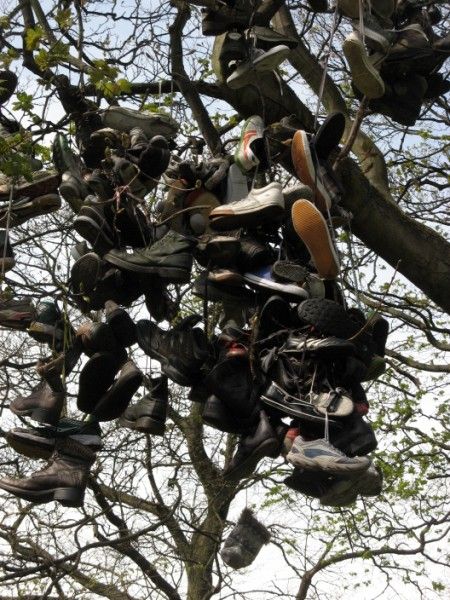 We also managed to see the centre of Newcastle at night; the Millenium Bridge was spectacular:
I'm back home again now and hopefully there will be some scrapping to share soon :-)