I'm back! From a trip down memory lane, attending a reunion with friends and colleagues from my first job abroad in Västerås, Sweden. Hubby and I combined it with a road trip from Copenhagen to Stockholm for our first holiday without children for many a year. According to my pedometer, we walked 19km (nearly 12 miles) around Copenhagen on our first day ... partly because I was trying to squeeze in a sunset shot for
Rinda's Summer 2013 Scavenger Hunt
and the sun didn't set until around 9 in the evening! We'd started 12 hours earlier with a theatre on our way to the Tourist Information Centre: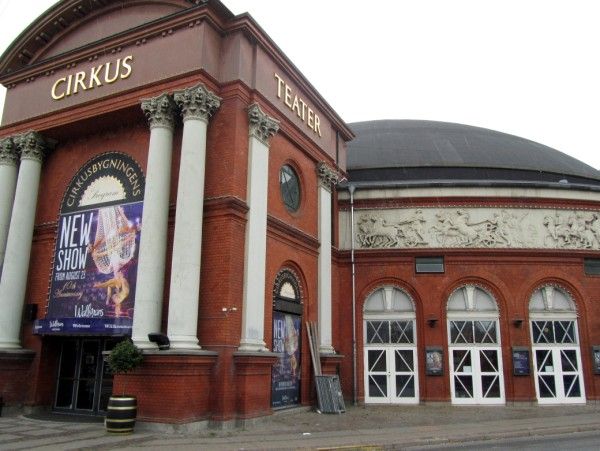 #2 - A Theatre For Performing Arts
With only one day in Copehagen we didn't have time for any museums or exhibitions, but this one looked interesting:
#20 - A Dinosaur
Instead, we chose a walking tour of the city and spotted some fire engines on our way to the meeting point:
#15 - Fire Engines
We were entertained, informed and exhausted by our tour, but it did mean we notched up half a dozen photos for the hunt including a wistful photo of somewhere to sit and rest:
#10 - A Bench
Hubby & I love the Scandinavian dramas on BBC4 and were glad to pass by the eponymous parliament building from the series "
Borgen
".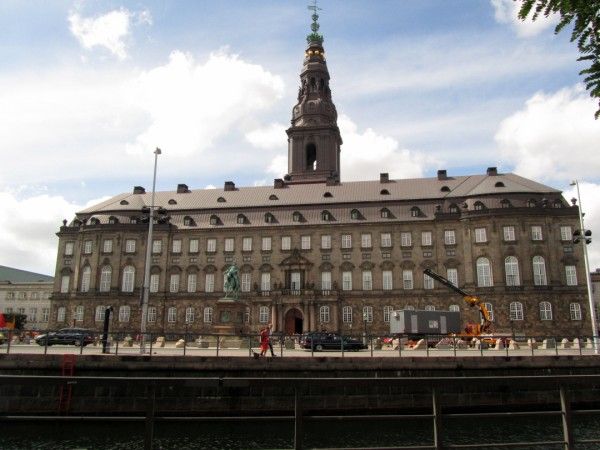 #3 - Danish Parliament Building
Copenhagen was full of towers but we agreed that this was one of the prettiest and it apparently affords some of the best views of the city ... but we didn't have the energy to tackle the 400 steps (including 150 on the
OUT
side)!
#8 - A Tower
Hubby and I both found this sign amusing and wondered if many dogs paid attention:
#7 - An Amusing Sign
Even more odd than a beach in the centre of a city was a submarine out of water - an interesting museum if we ever return to Copenhagen:
#9 - Something Out Of Place
Our walking tour finished by the
Amalienborg
Palaces, guarded by several of these fellows marching (with folded arms!) across the beautiful mosaics: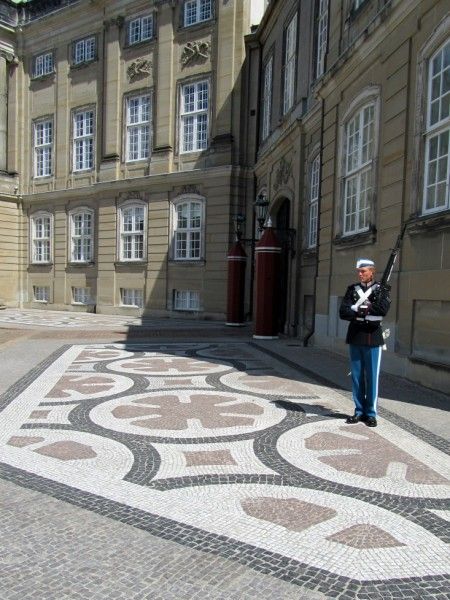 #14 - A Mosaic
We'd spotted the submarine whilst zooming in for the windmills, but later in the day we came across a "proper" windmill on the green ramparts of Kastellet near the Little Mermaid.
#16 - A Windmill
Copenhagen is remarkably peaceful for a capital city; the traffic isn't too intense as nearly 40% of the inhabitants cycle rather than use their cars and the place is awash with green spaces. The summer weather meant that the parks were full of relaxed people, some of whom were snoozing on a VERY hot afternoon:
#6 - A Napper
They wouldn't have been lying there 30 minutes later because a thunderstorm was set to cool us all down briefly. Luckily we'd moved on to the shelter of the shopping district.
#1 - An Open Air Market
A quick change at the hotel into dry clothes and we enjoyed a romantic, candlelit dinner for two:
#17 - A Candle
Followed by
another
walk to wait for the sunset: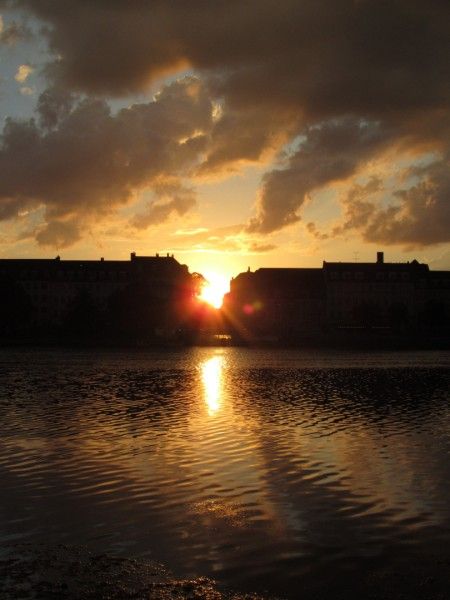 #5 - A Sunset
Phew - thanks for sticking with me for 14 photo finds in 12 hours. Part two of my Holiday Hunt (The Swedish Grand Finale)
coming soon!
is posted
here
.