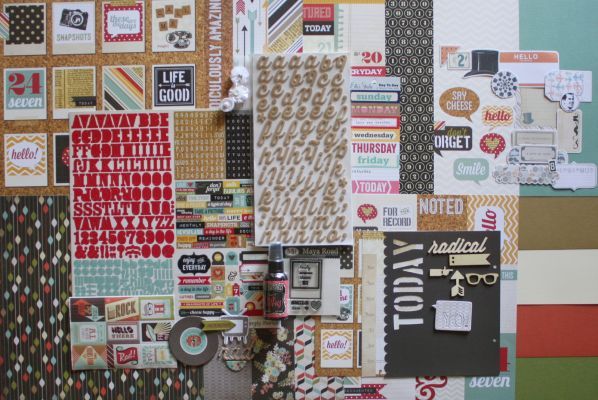 Welcome to another month of kit counterfeiting with the
Counterfeit kit Challenge Blog
. This month we are welcoming
Heidi
as our guest designer to start off the counterfeiting and if you hopped here via
Dawn
you will already know that the funky kit-to-copy this month is Scrapbooking From The Inside Out's
Confidence
kit.
As ever, I didn't have any of those supplies (partly because I have yet to
buy
ANY scrapbooking stash at all this year, despite having a store gift card to use - counterfeiting really does save the pennies!) ... and so I needed to get creative.
What I did have was a half-sheet of typewriter keys (letters rather than numbers as in the original kit) ... and decided to challenge myself by restricting my kit to a selection of 6x6 papers (and matching diminutive scraps).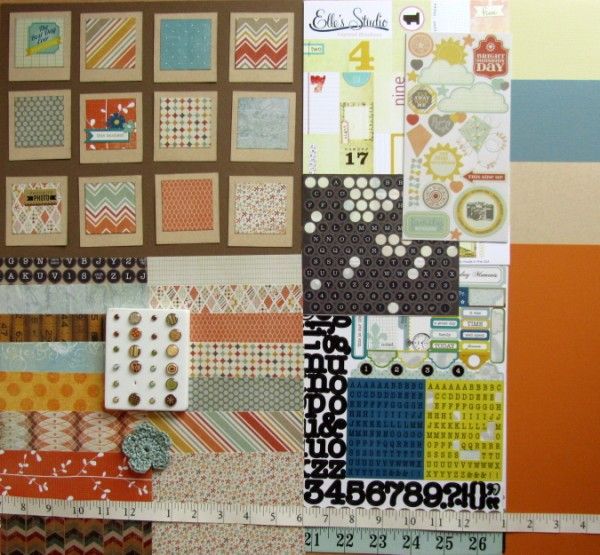 Supplies:
2 6" squares of Just My Type EP For The Record 2
Various scraps
including
:
K& Co's Folded Wood Tape Measure
MME Ooh La La collection Happy Days (green floral reverse)
Basic Grey Archaic Fosssil
MME Branches (teal and white dots reverse) from On The Bright Side
MME Happy Days Super Star (red stars reverse)
2 sheets each of seven designs from Pink Paislee's Prairie Hill 6x6 pad
Elle's Studio Layered Numbers
Pink Paislee Prairie Hill Element Stickers
Crate Paper Storyteller Typewriter alphas
For The Record 2 Alpha & Element Stickers
Basic Grey Archaic decorative brads
Crochet Flower
Tapemeasure decorative tape (manufacturer unknown)
Cardstock in Brown, Cream, Blue, light Kraft and Terracotta
I made my own faux Polaroids by layering 2" squares of patterned paper onto 2½"x2¾" rectangles of light kraft cardstock. I'll add some more stickers, punched shapes, stamped words or whatever when I use them- another joy of counterfeiting is that I get to choose
exactly
what I want!
This month I wanted to create some chevron paper from my diagonally striped sheets. One of the two (identical) 6x6 sheets was rotated 90° so that the stripes formed a V when placed side by side. I trimmed three ½" strips from the adjoining edges and then stuck them alternately onto a scrap of paper. I may also use this technique with variable width strips because it creates a funky chevron pattern that I've had fun with before.
Well, that's your lot from me today, so please hop over to
Julene
to see what she's put together from the inside out!