A month or three ago I was invited to take part in a Pass the Page venture by my friend
Julie
(aka JSquared). She collected a group of 14 of us together and sent a page off into the ether to be scraplifted by each of us in turn. The person before me in the chain was
Ginger
(if she sent you here then you're on track, if not, you might like to start at the beginning with Julie
here
). I scraplifted Ginger's lovely page to produce one for our Northumbrian holiday album:
We visited Alnwick Gardens where we enjoyed an interesting and informative guided tour of their unique Poison Garden (as well as exploring
the beautiful water features
). It's under lock and key as there are some seriously dangerous plants in there along with others like tobacco that generally kill in more indirect ways. They even have a special licence from the Home Office to grow cannabis - well out of reach of visitors - with a sign exhorting us to "Keep Off The Grass"!!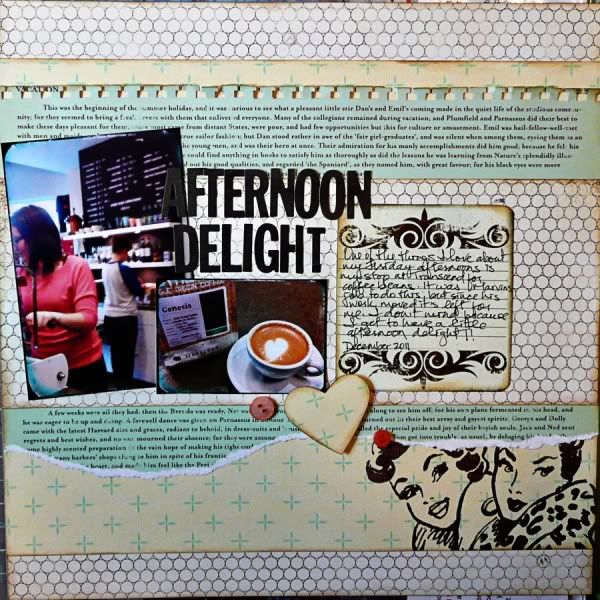 Can you see the resemblance to Ginger's page? I kept the punched border and layered horizontal strips of papers, but needed more photos and less journalling. The papers are from my home-made
November Counterfeit Kits
.
I wonder what elements were kept or discarded when
Lisa-Jane
scraplifted my page? Before you pop over to see, you should know that there is a prize available on this Pass the Page hop, kindly supplied by
Deb Clark
, all you have to do is comment (here, there and everywhere)!