I signed up for Miss Smith's
Just One Sketch Class
as I am a sucker for a good cause - she's raising money for Girl Guides (in Armenia?) - and I love sketches. However Blogger isn't playing ball, so I missed the beginning of the class and keep missing the prompts. Luckily a few of my blogging friends are also taking part so when they post about the class I do get a reminder of sorts to get off my posterior and search for the prompts!!
First off we had to choose some favourite pages and analyse what features they had in common (click on them for a closer view if you're a glutton for punishment LOL):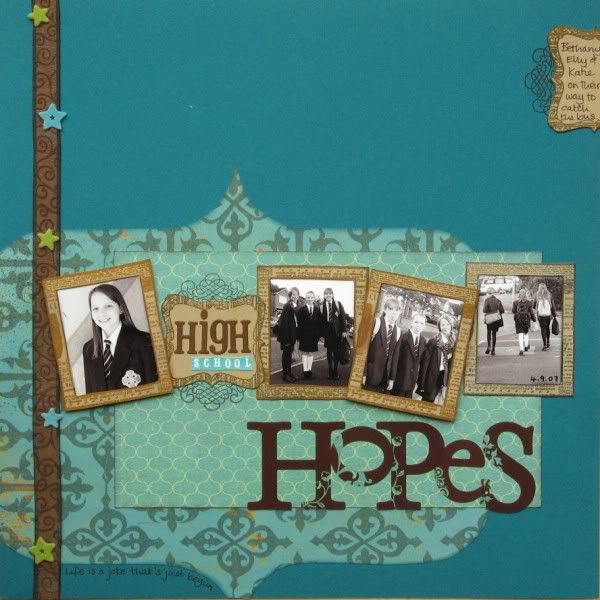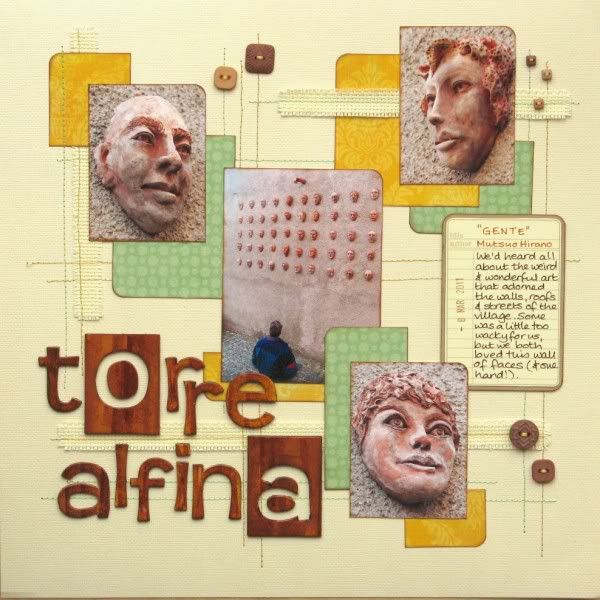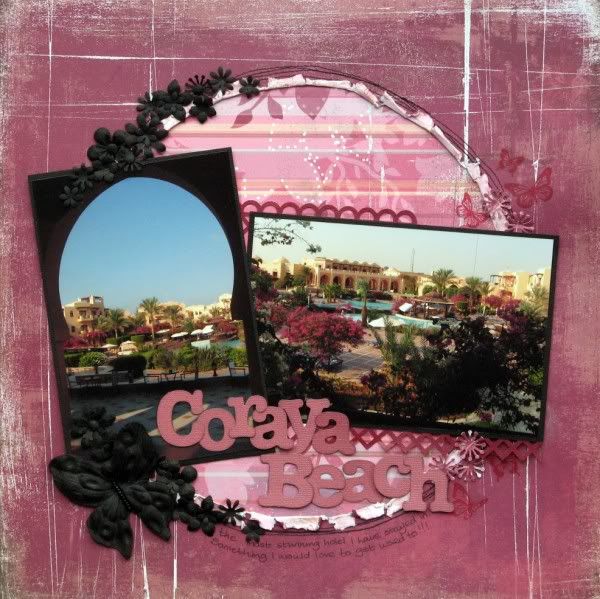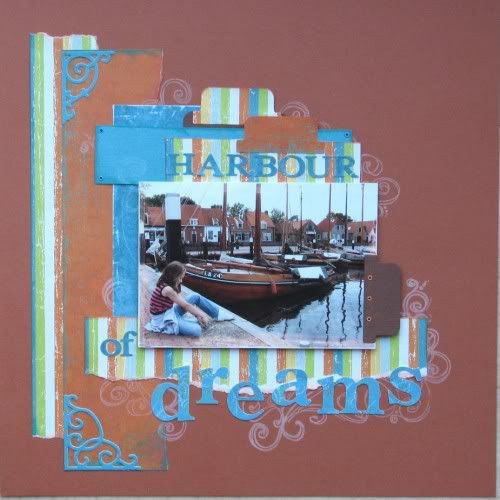 I've purposely only looked at single 12x12 pages although I do like double paged layouts and also scrap some 8½x11 pages. It was hard enough choosing just these!
Well I see:
Layering and overlapping
L shapes: either formed with the photos and papers or the photos themselves
Curves: curved shapes or at the very least rounded corners
Uneven titles to squeeze large fonts into a small space or titles split over several lines with mixed fonts
Quite full pages
Not a lot of visible journalling
Maximum 2 patterned papers
What other factors do you think these pages have in common?