Challenge #3 over at the CKCB
this month was to use a grid.
I love grids. I think I'm naturally a straight lines scrapper and have to occasionally force myself to angle things on the page. Even then ... I sometimes use grids!
This page is the sixth, final and fastest one I made at my recent scrapping retreat. Originally I'd been thinking of using these small photos on a double page spread about
Skansen
in Stockholm, but, in truth, I have enough shots for a triple or quadruple page ... so I decided to put the photos of buildings onto one dedicated page.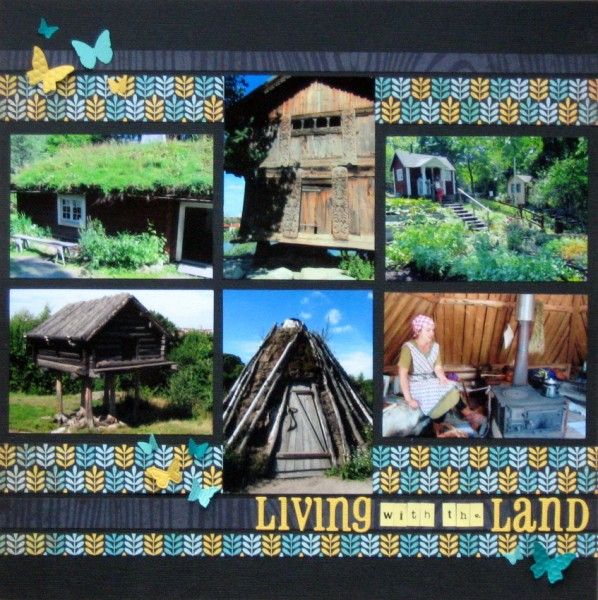 A few strips of patterned paper from my
October Counterfeit Kit
and a little butterfly punching (!) later and it was ready. I may add a date and place but will probably just leave that to the journalling on one of the other pages from the day.
P.S. Since there's no journalling on the page - you may be interested to know that the buildings on stilts are from Swedish regions where they get a LOT of snow!