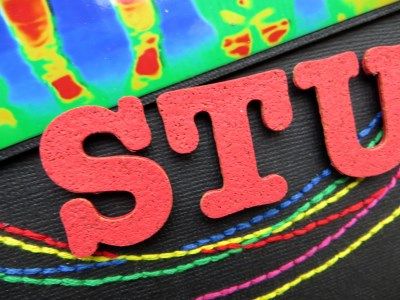 It's been a while since I hand-stitched on a layout ... possibly because I got a bit fed up with making this page! I'm not quite sure what possessed me to think that it was a good idea to stitch 6 giant circles onto black cardstock?! I started towards the end of a lovely scrapbooking retreat organised by my dear friend
Lesley
this time last year as I had packed most of my scrappy stash away, ready to leave.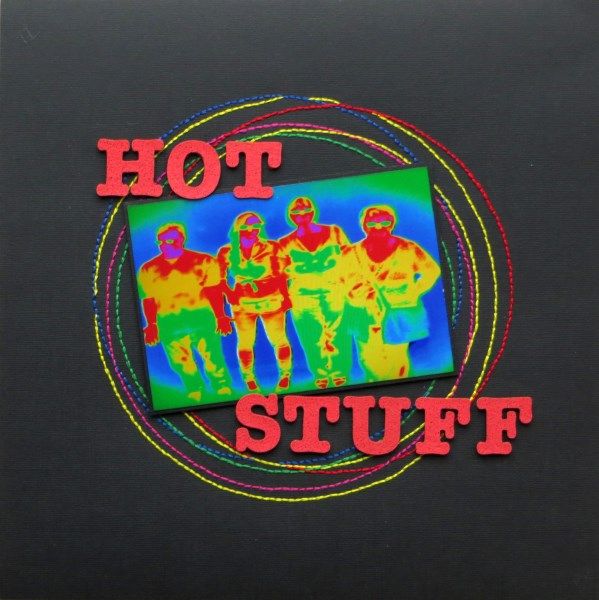 The photo was taken inside Edinburgh's Camera Obscura which is full of all sorts of interesting illusions and optical wonders, including this thermal imaging screen.
I'm away this weekend on another of
Lesley
's retreats ... so maybe I'll get my needle and threads out for some smaller shapes!