When getting bored with my "to-scrap" pile of photos, I sometimes resort to the Facebook uploads of my children. This does leave me low on journalling because they're not
my
stories, but some photos just cry out to be included in an album. One such was this brilliant photo of No.1 Son and his lovely girlfriend all dressed up for their first Comic Con.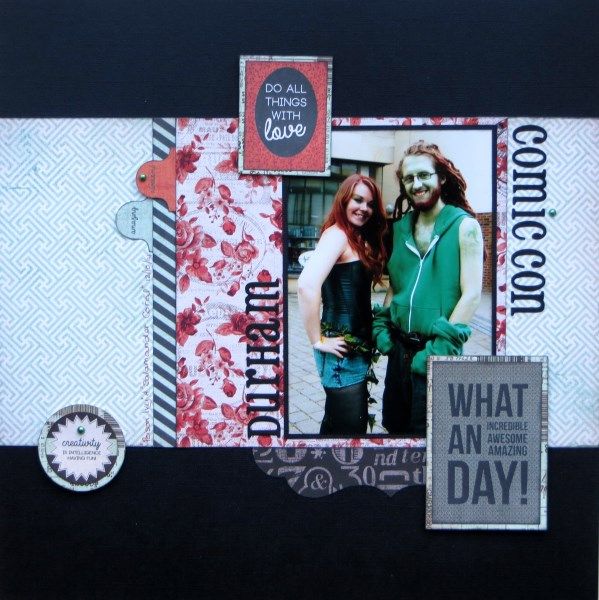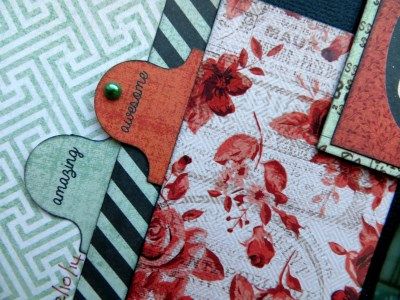 What a perfect pair! Their costume colours toned beautifully with the Kaisercraft patterned papers in my
April Counterfeit Kit
, and I could use some of the phrase cards to make up for the lack of journalling. I recognised "Poison Ivy" but had to ask about No.1 Son's character ... apparently "Salamander Coral" was chosen because he is a comic character with dreadlocks!!
I'm joining in with the UKS SLYMI Challenge #4 to
scrap a funny face
... I reckon green and red is pretty funny don't you?! Especially as his combination of green body paint and red hair dye didn't completely disappear by Monday morning!