Back in 2008 a fellow UKSer, Danyaz, generously shared how to make your own chipboard word books and I just had to have a go:
As I'd given that one away, I thought I'd do another one using up some spare papers from a HOTP Paper Pizazz Christmas book. I've done a step by step guide too which I've sent to
UKScrappers
to share with you.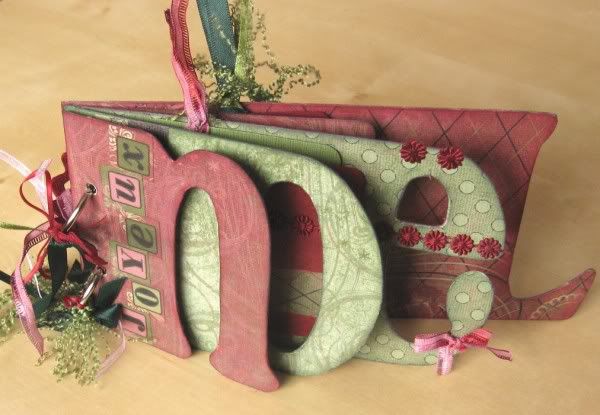 I'm intending to add some festive photos and seasonal quotes and make this into a special Christmas greeting for my Mum - better than a card I hope!