It looks like the summer weather is back at last here in the North West of England. Not that I've been able to enjoy it in the last couple of days. Friday was spent in a
very
hot car, with broken air-conditioning, driving to Bangor and back to move No.2 Son home after his first year of university. And yesterday I was happily cropping with friends while the sun was shining outside; by the time I was back at home and ready to chill with a glass of wine in the garden, it was spitting with rain.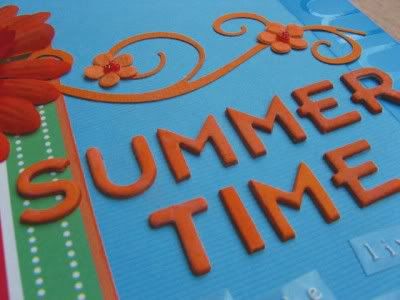 Maybe today I will get a chance to plant my hanging baskets and then relax in our lovely garden hammock.
The hammock that started life as a trampoline.
At least that was what No.3 Child wanted us to buy back in 2007 - a trampoline.
All
her friends had one. She was the
only
child in the whole universe that didn't have one. However, we were reluctant to buy one as we felt
a
) that she was getting a bit too old for a trampoline and would soon lose interest,
b
) that a decent sized one would take up too much room in the garden, killing off the grass if it wasn't moved regularly (how?!!) and
c
) that they're no good for drinking wine on!
Ever one to compromise, she suggested a hammock as an alternative which was much more acceptable, if less bouncy. We found the on-line store
Hammock Heaven
and invested in a "double" hammock that would take several children at once knowing full well what would happen when the children's friends visited! Of course it arrived during a typically wet week and there was no prospect of it being constructed in the garden for
days
! So like good parents, who have already disappointed their daughter once, we built it
in
doors
in the living room!!
Sorry, this page may not be new to UKS readers - made in 2009!
Child No.3 does still occasionally ask for a trampoline for the garden - but of course now that we have a hammock there's no room!!
This story was brought to you in conjunction with Siân's Storytelling Sundays - find more June tales
here
. Thanks for stopping by :D
P.S. the Counterfeit Kit for June went live today over on the
CKCB
- come back tomorrow to see the details of what I shopped my stash for :D