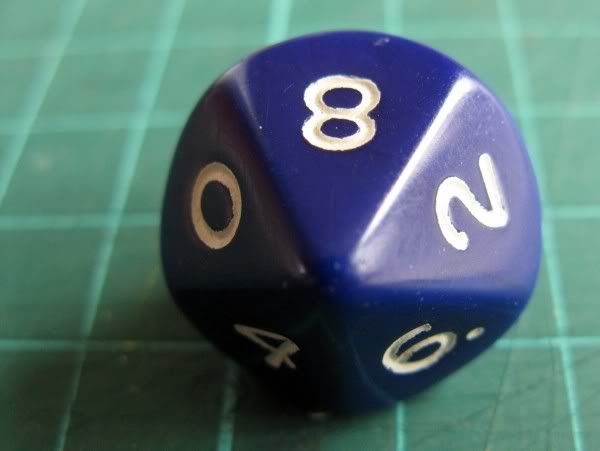 Last Monday I blogged about
World Book Night
and offered up a number of books to be shared via with my blog readers. There were fifteen commenters by the deadline, ten of whom were willing to give a temporary home to a WBN 2012 copy of "
The Time Traveller's Wife
" by Audrey Niffenegger. Fortuitously, and perhaps not totally surprising for a someone who loves numbers, I own a 10 sided die!
So with a zero standing in for #10, I got rolling:
The winners have all been notified and their books are ready for posting. So sorry if you were unlucky, perhaps one of the luckier recipients will pass their copy on via a blog giveaway - keep your eyes peeled!