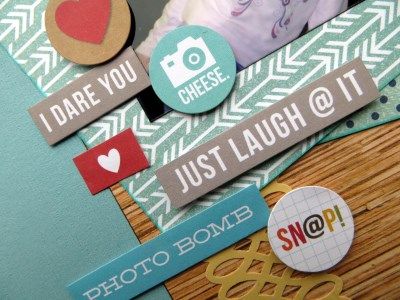 Today's challenge over at the
Counterfeit Kit Challenge Blog
is to reflect your craft desk in a page ... as in the
state
of it!
Err - that means I have to admit to you that it's currently a MESS ... in fact I haven't been able to scrap properly at it this year!
All my scrapping is getting done at my monthly crop and at my dining table as there is no space left on my desk!!!
I'm in the process of clearing up my craft corner to accommodate some different storage and, as ever, I'm making more mess in order to be tidy :-)
So this page for our Disney 2004 (!) album reflects the layers of paperwork, scrapping scraps, half-sorted embellishments, odd pens and a selection of oddments ... scattered around my laptop!
Supplies are from my
March Counterfeit Kit
with the addition of a few Simple Stories word stickers. Child No.3 was getting bored waiting for me to browse the biggest craft store I'd ever seen and decided she'd feature in the photographic evidence! The air-conditioning was a welcome respite from the Florida sun, but the kids didn't appreciate the time it was taking me to decide which scrapbook supplies to spend my holiday $$$ on.