Today the Counterfeit Kit Challenge Blog is sharing their regular
Forgeries on the Fourth
post and this month several Master Forgers have been counterfeiting add-on embellishments for their November kits. I chose to recreate the
social media wood veneers
from Grapevine Studio ...
... using various shades of kraft cardstock! Simply cut several layers of the same die-cut or punch and glue them together to recreate the dimension of the wood veneer.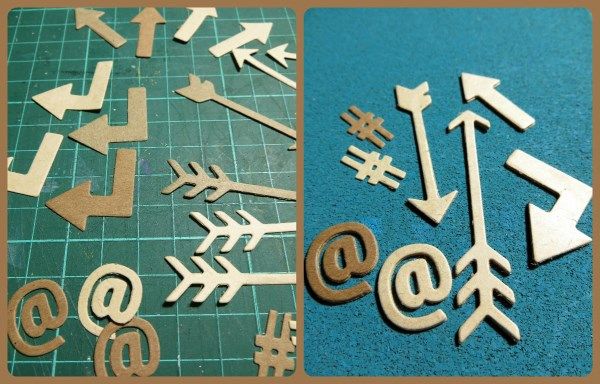 I found that three or four layers were enough to give me a decently solid shape. You can see how the un-layered hashtags above are so much less substantial than the @ signs. As I'd packed some arrow dies in my
November kit
I made goood use of them as well.
Check out the other tutorials and tips on the
CKCB
today - there's sure to be plenty more inspiration there.