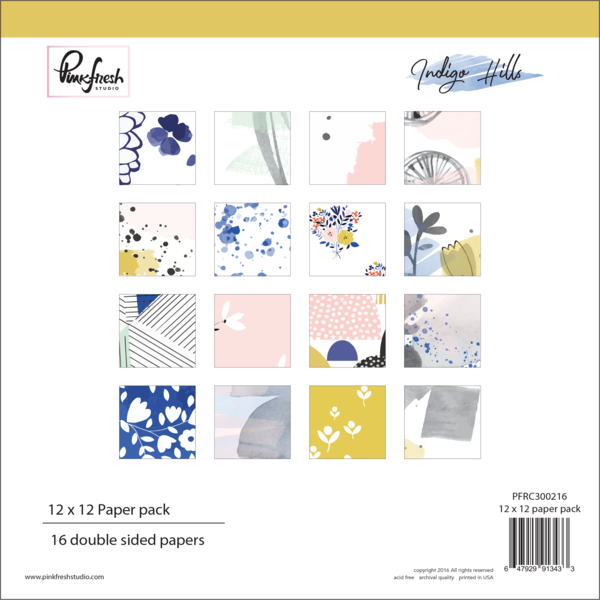 Welcome to another month of kit counterfeiting with the
Counterfeit kit Challenge Blog
. This month we have
Kelly
, our Guest Designer, to start us off with her counterfeit of the
Indigo Hills collection
from Pinkfresh Studio.
If you have been hopping along you'll already have seen what the lovely
Susanne
did with the inspiration kit and now it's my turn. It was far too painty and blotchy for me to counterfeit too closely, so (ignoring the pastel pink) I went with a colour match!
Those blues and blacks reminded me of some papers from Teresa Collins Urban Market collection ... which I just happen to have in 6x6 format. I selected some sheets from that and added some yellow accents from a Sn@p! Colour Vibe pad.
I haven't used buttons much recently so they'll feature this month!
Supplies:
6x6 Urban Market papers - Damask, Floral, Collage, Subway, Circles and Dots
6x6 Sn@p! Colour Vibe 1 sheets
Blue & Yellow buttons
My Little Shoebox grey alphas
Navy alphas by Sn@p! studio
Navy alphas
Grey alphas
No excuse to run out of letters for my titles!
Now let's see what Master Forger
Kelly
makes of forging a collection - Happy hopping :-)