The first challenge over at the Counterfeit Kit Challenge Blog this month was to be inspired by some hats that Bethany had pinned ... and I had a tale to tell about No.3 child and her new beret so it seemed appropriate to be using some photos of her wearing it.
No.3 Child ♥ Alfie
But as is often the way, I got sidetracked and put the unfinished page to one side. Then along came challenge #2 which was to use fabric ... and I'd already decided to make use of some net inspired by those hats ... what luck!!!
We recently spent a weekend in Wiltshire with friends and enjoyed some great rain-free walks in the countryside with their beautiful dog Alfie. As you can see, Child No.3 still had energy left over for climbing trees!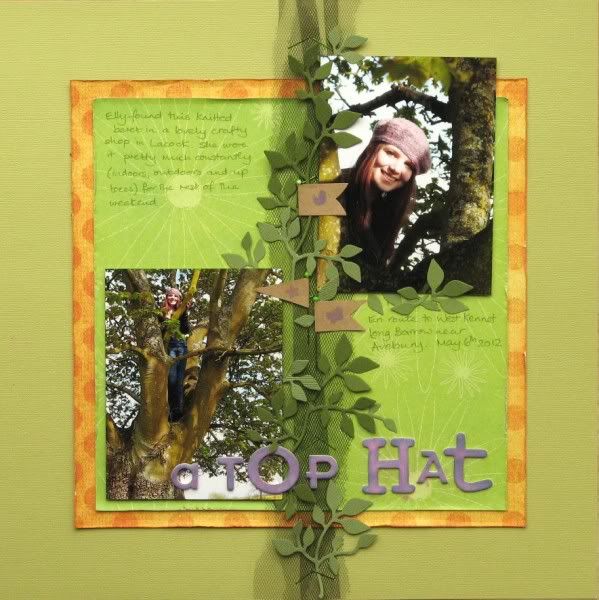 Using my
May Counterfeit Kit
, I've based my page on the
May sketch over at Sarah's Cards
so that is, appropriately enough, a hat trick of challenges in one layout!!