Challenge #2
over at the
Counterfeit Kit Challenge Blog
involved using at least three contrasting patterned papers ... something I wasn't very keen on doing when I first started scrapbooking, but, having put my Counterfeit Kits together, it's become much simpler to use multiple patterns as the hard work of mixing 'n' matching has already been done. Here I have combined my
March Counterfeit Kit
with this month's sketch at
Sketchbook365
.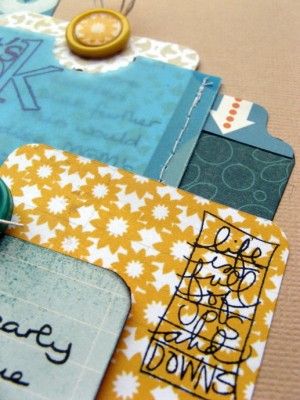 Can you count how many different patterned papers there are? I make it ten, counting the vellum of my counterfeit pocket. I inked some BG White Chocolate Chip alphas to match the polaroid frame and cardstock. This page was made during last weekend's Bloggers' Retreat and I was able to borrow all sorts of exciting crafting equipment. My thanks to
Ruth
for her fun cog dies and curly border punch and
Missus Wookie
for her lovely stamps.
The page tells of our worries that the incredible downpour in the afternoon would continue and ultimately ruin our chance to see "
Fantasmic
" which we had planned for that evening . Luckily, despite it raining on our journey to MGM Studios, we enjoyed a dry (if chilly) evening and a brilliant show! My night-time photos were rubbish though so I'm glad that I could get the memory into our Disney 2004 album without them.