Welcome to the penultimate leg of the April Counterfeit Kit Challenge Blog Members' Blog Hop (or CKCBMBH for short)! Today we are sharing our takes on
the photo inspiration challenge
. I had
a go at this
earlier in the month ... but it wasn't hard to do another page with my
April Counterfeit Kit
as the colours of the kit match the inspiration photo pretty well!
I made 95% of this page at my last crop ... in about 30 minutes! Because I had taken about 5 hours to make a single page (too much chatting and faffing around), my neighbour challenged me to get another page done in the remaining time! A quick bit of machine sewing once I was home and it was done!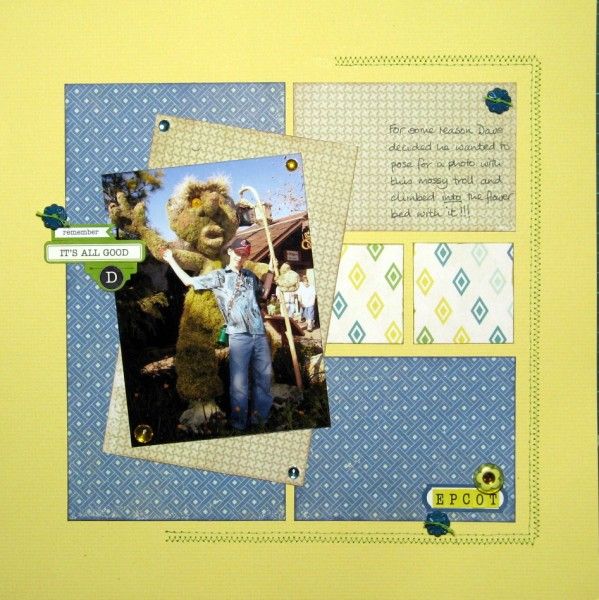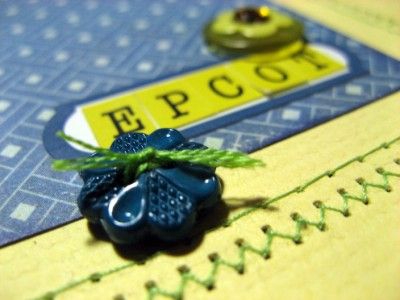 That is seriously fast for me. But then I find the (space for the) title is often a stumbling block, and I haven't bothered to use one with this page, so perhaps that's the secret to speed scrapping?!
Most of my pages have titles of some sort. Do you think layouts
have
to have a title?
The final stop on the hop is
Glinda
, but if you didn't reach me while hopping around the CKCBMBH from
Jennifer
you might like to nip over to the
Counterfeit Kit Challenge Blog
and see what everyone else has done for this challenge.