Welcome to the final post of the
May CKCB Members' Blog Hop
; if you didn't reach me from
Julene
then you might want to start at the beginning with
Lisa
.
This month we had a choice of three challenges to use for the hop (
#1 Use A Weather Icon
,
#2 Use A *Number* Of Embellishments
and
#3 Use A Bucket List
).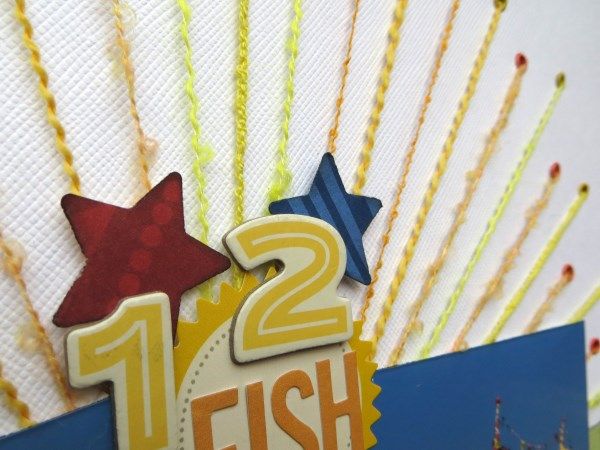 I started off thinking that I'd do the first challenge as I had some cheerful photos to scrap and there was a perfect sunny icon on the
Stickers
in my
May Counterfeit Kit
! However I'm still on a mission with the fibres I'd included and ended up adding a fair number of eyelets (I've learnt my lesson about sewing with them) so this fits the second challenge too!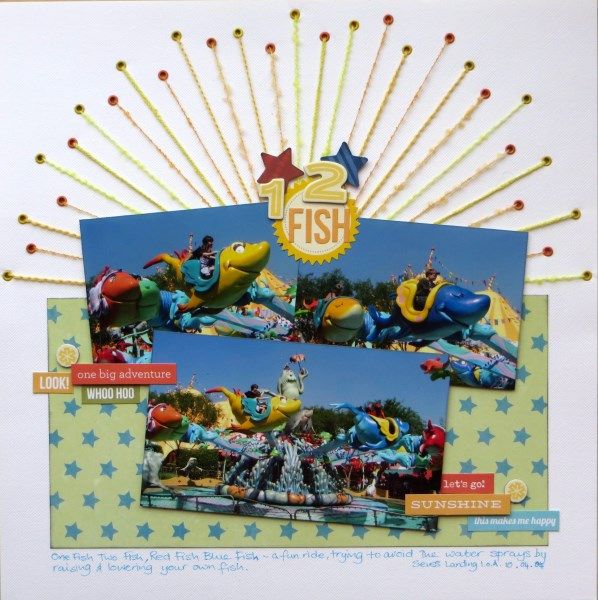 I love that Crate Paper Boys Rule
Pow
paper - what a playful combination of blue & green.
It was a short Members' Hop this month - why not join in yourself in June - everyone is welcome!