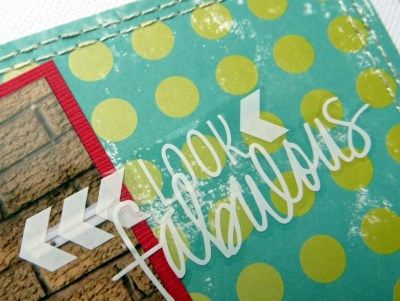 I've been challenge combining again for my first page with
this month's counterfeit kit
.
This time I've taken inspiration from the June sketch over at
Sue's blog
(she publishes a prize sketch every month if you fancy joining in) and the July challenge criteria over at
S J Crafts
... to pick 1 each of shape, colour, phrase/theme from 5 choices ...
... and to tell the story of last year's Easter Egg Hunt that almost didn't happen!!!
As No.1 & No.2 Son were both occupied elsewhere during the Easter holidays, I'd thought that Child No.3 wouldn't be bothered with our usual garden hunt for plastic eggs filled with clues to the whereabouts of something large and chocolatey ...
... but when I saw her looking expectantly out of the window on Easter morning, trying to spot her pink and purple plastic eggs I realised my mistake! Luckily I was able to set up the hunt in Granny's garden instead and nobody was any the wiser ... until today :-)
The title has been cut with Sizzix Round-a-Bout dies and outlined with my journalling pen and the subtitle has been Dymo-punched with whitewash coredinations. I'll let you into another secret too (
those three squares and the clear letter stickers are covering up an unfortunate bare tummy and an ugly piece of metal on the wall - funny how these imperfections influence the final page isn't it?!
)