Welcome to the final post of the first CKCB Members' Blog Hop of 2015. If you didn't reach me from fellow Brit
Virginia
then you might want to start at the beginning with
Lisa
(the full hop list is
here
).
My layout was created back at the beginning of the month's crop for the
CKCB's #3 Challenge: Turn Negatives Into Positives
. I think that the intention was to use negative shapes from die-cuts or punches, but I've also used an attempt to sabotage a photo last Easter to make a page about No.2 Son.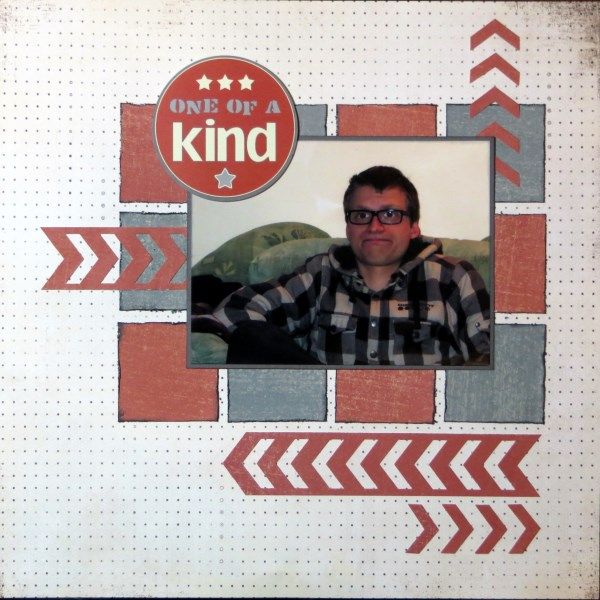 He's not a great lover of my camera and often pulls strange faces ... but funnily enough, he actually used this one as his FB profile for a while! Supplies are from my
January Counterfeit Kit
- including that perfect sticker - he certainly is one of a kind!