Welcome to another month of kit counterfeiting with the
Counterfeit kit Challenge Blog
. This month we have
Doris
as our guest designer and you should have reached me via
Stephanie
if you've followed the hop from the start. We're all making our own versions of
Scrapbook.com's "Across The Miles" Kit
.
I thought I could match the papers with yellow diagonal stripes and multi-coloured tiny arrows ... and dived into my stash! No fancy vellums or gold foiled papers there, but I did find some flair, some sequins and travel themed items ... and so my counterfeit kit was born:
Supplies:
Crate Paper Boys Rule Beep Beep, Cool Kid , Mix Tape (named for the "other" sides!
6x6 24/Seven Good Stuff (typewriter numerals)
6x6 Urban Traveller Jet Set (map)
6x6 Urban Traveller Boarding Pass (travel labels)
CP Boys Rule Accent Stickers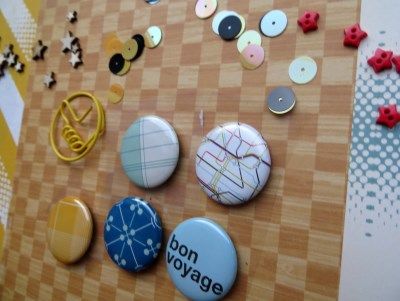 American Crafts wood veneer stars
Black and yellow sequins (circa 2002)
Tiny red star buttons
Various flair buttons from my stash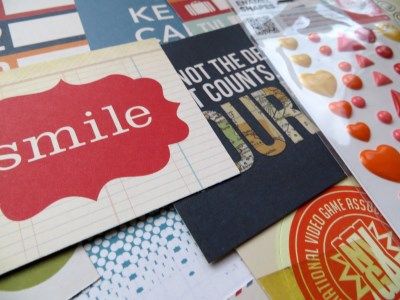 Various accent cards (mostly left over from
last May's kit
so I'm determined to use them up)
We R Memory Keepers Enamel Shapes
As usual I'll add cardstock as I go along and may dig out some more coloured alphas from Simple Stories (when I locate them in my messy craftroom).
I'm not a million miles away from the original kit but they're probably second cousins once removed rather than siblings! Let's see if
Susanne
has a closer counterfeit today.