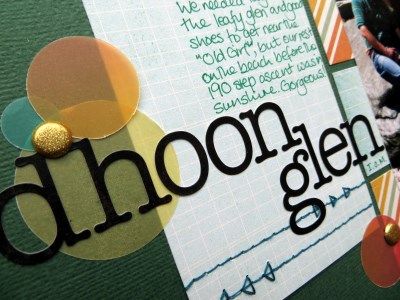 Welcome to the start of September's edition of the Members' Blog Hop from the
Counterfeit Kit Challenge Blog
.
This month I had a go combining the sketches from
Challenge #3
: I kept the side "white" space and full central section from the first sketch and used two photos (assuming that those two rectangles are meant to be photos. From the second sketch I kept the background squares but offset them to allow for my journalling tag.
The vellum circles and gold brads from my
September Counterfeit Kit
helped break up the lines a little and echoed the cluster from the first sketch as well.
The photos are from our trip to the Isle of Man earlier this summer: we walked off a delicious Sunday brunch by descending one of the deepest glens, passing a stunning waterfall and resting on a beautiful beach before climbing the 190 steps back up. Not that I counted, as I was too short of breath!
Next stop on the Members' Hop is the lovely
Tina
and you can find the full list of participants
Counterfeit Kit Challenge Blog
today.