It's that time of the month again ... kit reveal ... with the
Counterfeit Kit Challenge Blog
. Which of course means a hop around the Master Forgers ... starting with our lovely and talented Guest Designer,
Jane
!
I chose the kit-to-copy this month so I have no excuse for not liking it! Every other month I am SO tempted by the kits that my crop friends receive from
Quirky Kits
, that I decided to pay tribute to them by choosing their
April 2014 Kits
(Main, Lite and Embellishmets) for our forgeries.
I picked elements from all three kits to combine into my counterfeit, ending up with a largely teal, pink (!), black and white theme: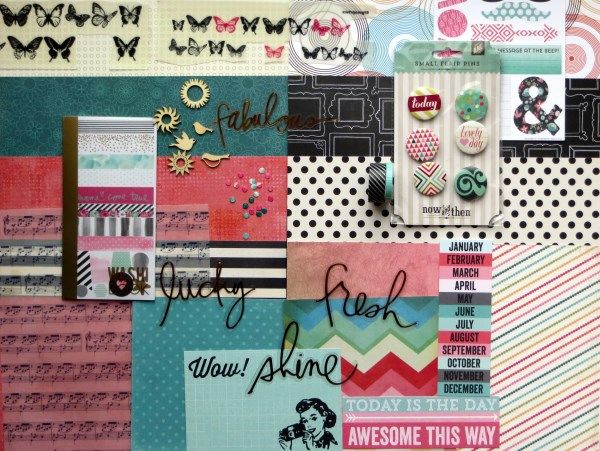 Supplies:
Unknown dotty paper in cream and olive
Bella Blvd's Super Stud Eclipse
Echo Park (green flowered reverse of) Diagonal Dot from So Happy Together
MME Flair "Small" Charms (black & white striped reverse)
Pink Flamingo Fusion from Basic Grey
Simple Stories Boutique Dots (pink reverse)
A scrap of Crate Paper So Rad from Boys Rule (yellow, grey triangle reverse)
Twelve by 12 Garden Mist
Music vellum
Unkown 6x6 sheets with teal dots (orange reverse) and rainbow chevron
Home made butterfly rub-on*
Heidi Swapp Washi Tape Booklet and gold Acetate Words
Various wood veneer shapes from my stash
Home made enamel dots*
Black striped washi and teal striped washi
MME Now and Then Dorothy "Lovely Day" Flair
MME Flair "Today" Stickers
Various cards from MME Flair Collection Kit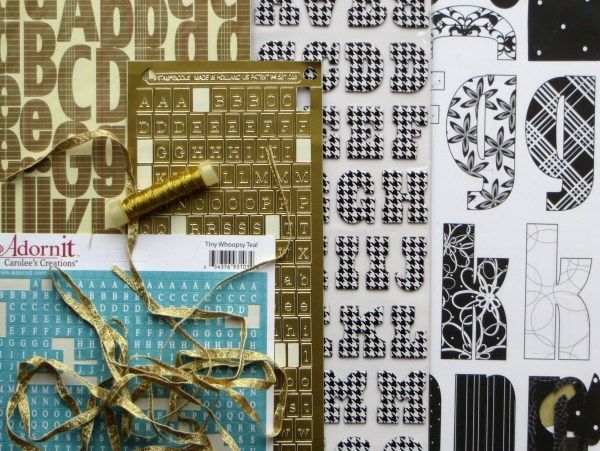 Having photographed the papers, I realised there were still things missing, such as gold thread, black and white alphas and mini alpha stickers ... so I grabbed them too:
Next on the hop is
Julene
who has forged some of the papers beautifully. If you get lost out there in Blog Land, the full list is on the CKCB
here
. Have fun!
*Please don't forget to stop by the CKCB on the 4th to see our
Forgeries On The Fourth
creations!