Today is Day #
5
of
Blogging For Scrapbookers
- Are you taking part? Are you keeping up? Well it's 4 days since I promised myself I wouldn't post
every
day, which must mean
I'm
doing really well, not having posted since then!! I have been good and read each prompt on the day it was posted, but then there's still plenty of time for me to get behind, especially as I am working a 9½ hour shift tomorrow!
Prompt #
5
was about photos - which is lucky because I was out with my camera and wanted to share my favourite photo of the day - straight from my super-duper little point and shoot Canon Powershot A700. Love the sunlight through the leaves of this Hellebore.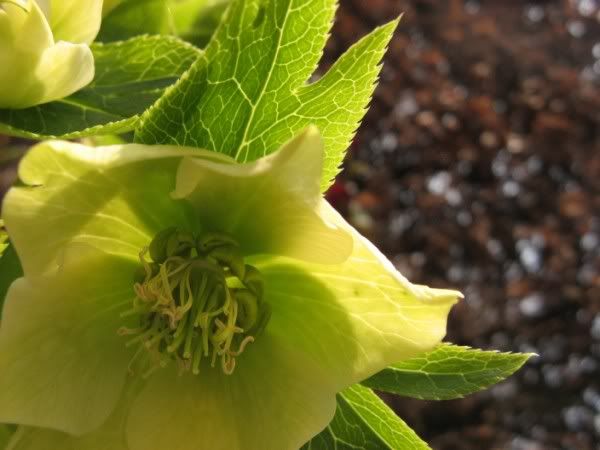 I used
5
different types of card and paper to make the latest instalment of my 2011 Project 12 album. I'm not using the supplied Pagemap sketches this year, and have decided to keep the same format each month - collage on one side and journalling on the other - hopefully I won't get bored with this before December.
Coincidentally that double layout includes page #
5
from my
March Counterfeit Kit
- my pages haven't been as prolific this month, but not bad considering I started two weeks late!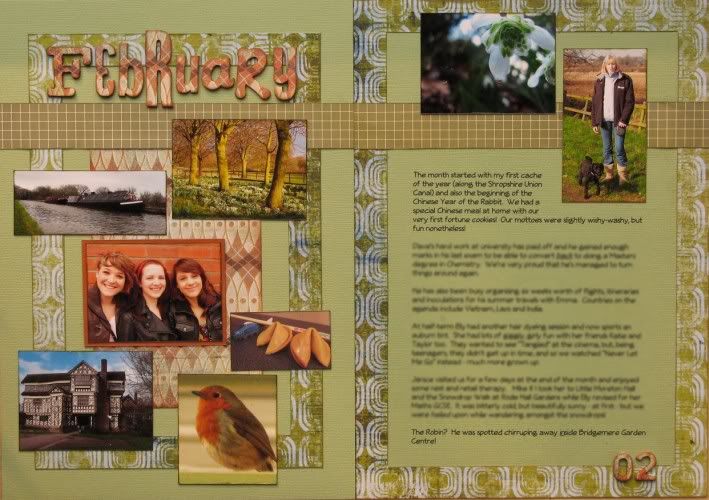 And the final
5
? Well it's the number of audition layouts you have to submit to enter the
Scrap Factor Contest
over on UKScrappers. There is a category each for paper, digital and hybrid scrappers and a massive £
5
00 first prize for the creative soul that makes it through to the end! Good luck if you enter :D