And now, the end is here
And so I face the final papers
My friend, I'll say it clear
I've made some scraps, and stuck my alphas
I've used a box that's full
On each and every crop day
And more, much more than this, I did it my way!
Apologies to Frank Sinatra, but I really have come to the end of my
February Counterfeit Kit
which didn't conform to the colour scheme of the original kit-to-copy.
Here it is - my
ELEVENTH
and final page made last Saturday at my, coincidentally, final crop in Wrenbury.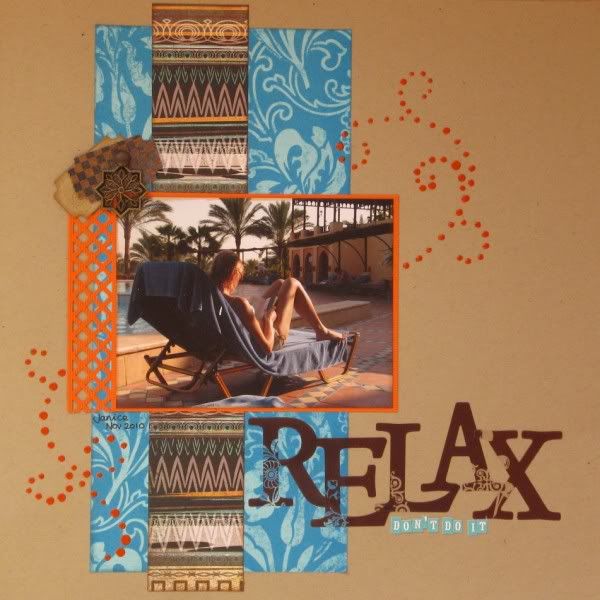 More dimensional paint dots to add a swirl onto this page of my friend reading on holiday in Egypt - we did a lot of that - I think I read 4 whole books in a week! As the kit is almost empty I had to add a sheet of Kraft card for the base and found a scrap of orange card to mat the photo with. My team on UKS were also setting challenges last week, and this one needed a "found" object so I added the little plastic "thing" along with tickets made with a Sizzlits die.
Main Kit + Add-on Kit = Eleven Pages + Remnants
And there you have it - from a pizza box full of stash to a plastic bag full of scraps ... and a few unused bits and bobs that need to be put away before I can start on March's kit.