Over at
The Studio
at the weekend there was a fabulous blog hop, based on a Pencil Lines Sketch:
At Saturday's crop I managed to squeeze out another couple of pages from my
February Counterfeit Kit
- it really is just scraps now - and I used this sketch as inspiration for one of them: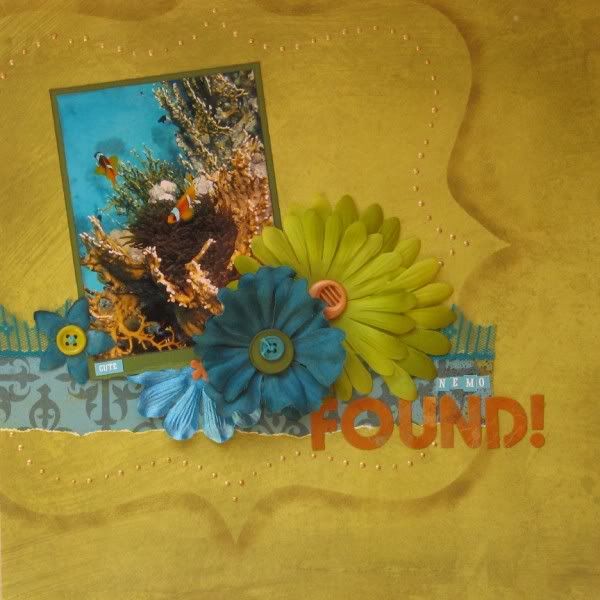 Photo of Clown Fish couple courtesy of my fellow snorkeller - thanks Janice!
Just one sheet of paper, a scrap of lace, some of the blooms (made from de-contructing artificial flowers), a few more buttons (I was generous with those when I made the kit), a brad, some more of the teeny tiny alpha stickers, and the title alphas cut from handmade paper using Sizzlits Boys Will Be Boys dies. I used a Crafters Template as a mask and for the outline of Liquid Pearls. My UKS team-mate
Pat
told me that you can reduce the pointy part of the pearl dots by flicking the back of the paper ... it really works!
This page also earned me some "points" on UKS as it fitted in with the final challenge from February - using fabric/lace, a technique taught by a friend, but sadly no purple!