I've been neglecting my blog recently ... too few scrapbook pages that I can share straight away and I'm not that keen on teasing with peeks, so I didn't know what to post. Then I remembered that I have a gazillion photos from our 3½ days in Barcelona after Easter and I haven't shared any of them. So here are a few pictures along with a couple of queries I could do with answers to:
Fruit stall in La Boqueria - good enough to eat!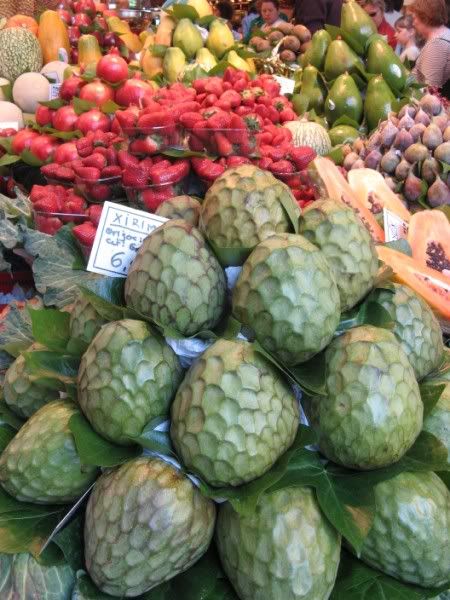 What on earth are these????
Having read all sorts of awful stories whilst researching the city, Hubby & I were completely paranoid about being the victims of pick-pocketing or mugging. Fortunately we came home unscathed and now the kids feel that we wound them up unnecessarily with all our warnings ... Were we safe because we took precautions or because it isn't any worse than any other city? I'm
quite
very glad we didn't get proved right, but not sure they'll ever listen to our advice again ... oh, wait, they never do listen, so no change there then!
Now that's what I call a buoy!
One of the highlights of our trip was a visit to Park Güell - our brilliant bike tour guide, Buddha described it as being designed by Gaudi whilst he was high on something - it was certainly weirder and more wonderful than any other park we'd visited. While we were there we spotted a Google bike so now we're wondering if, one day, we'll be able to see Hubby and No.1 Son in a Google tour of the park!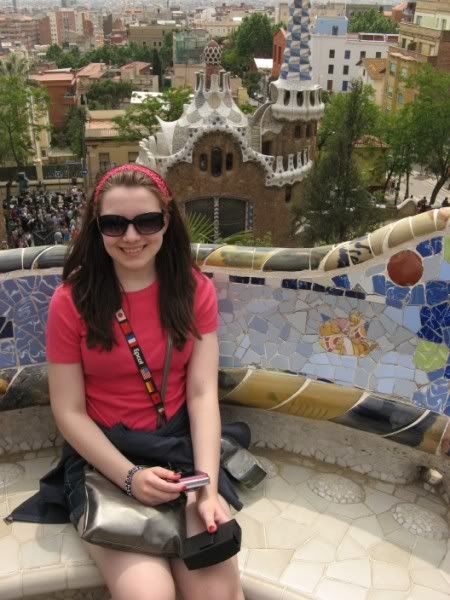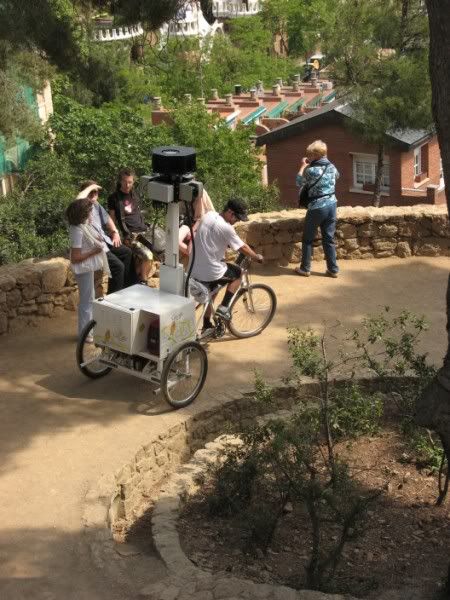 No.3 Child took her new camera (a
purple
Canon Powershot SX210) and was also photographing like mad, but as she has yet to read the manual, a lot of her photos have been taken with "interesting" settings ... most frequently using Tungsten white balance! This has given a blue glow to the photos which is a big shame, especially as I was hoping to use some of her pictures for scrapping with - it's nice to get another person's perspective.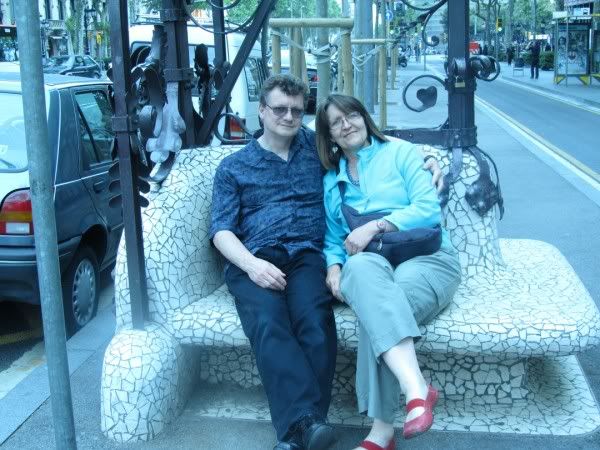 Feeling blue :D
Does anyone have any quick and easy ideas for correcting the colour balance on such photos? I have PSE5, can just about use Picassa, have a Photobucket account and usually use HP Image Zone for cropping and printing my photos.