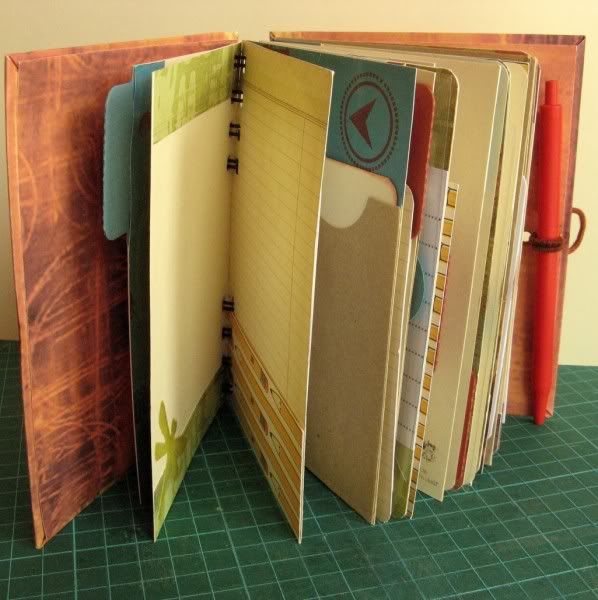 My baby is leaving today - despite his corset and meds and his mother's misgivings! Today is the start of his epic journey through the Far East, taking in the sights of India, Vietnam and Bali and several other countries besides. I've made a Smash Book to help him and his girlfriend document their adventures.
I've used up scraps of ancient papers, some
free wordart
printed onto cream card, some old CD wallets, some cut-down manilla envelopes and some 6x4 journalling cards. All cut up, decorated, folded into pockets, and bound with my friend's Bind It All. The closure holds a pen in place so that they can always jot down some notes and is made from a brad, 3 eyelets and a hair elastic -
here's how
!
The tabs are decorative rather than functional; plenty of pockets for tags with extra writing space.

Free WordArt to brighten up the odd page; manilla envelopes for BIG storage space.

Cut down CD wallets provide see-through storage for smaller items like tickets; secured with home-made twine.
Hoping that they find lots of
low risk
activities to fill the pages with - and that they come home safe and sound in September!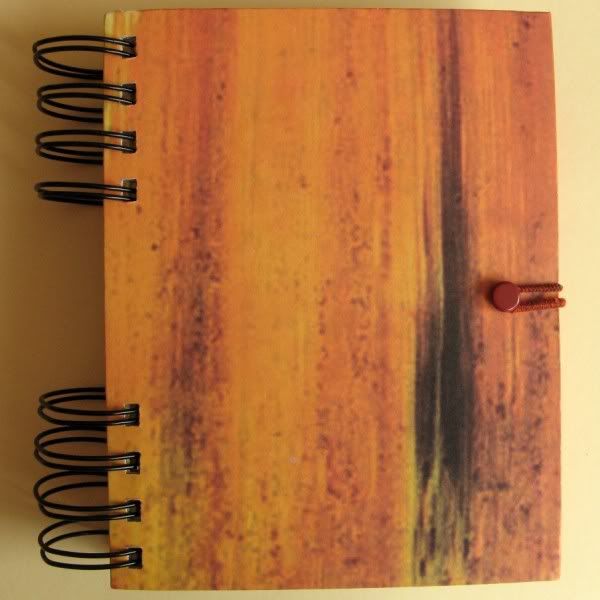 That 3rd eyelet is upside down under the brad,
creating some space between the brad and the front cover for the hair elastic.
ETA: My traveller has returned with his book filled with memories
here
!