Those darned rub-ons in my
February Counterfeit Kit
aren't making me happy :-<
The first few I tried to use for a chalkboard effect, but they wouldn't stick on at all and are now in the bin.
Yesterday at my monthly crop, I opened up a "new" (i.e. un-opened, but probably quite old) packet to add a giant ampersand to today's page - and it worked pretty well. Unfortunately my stupid title positioning meant that you could no longer see that it was an ampersand - OOPS! So I stamped some ampersands onto the page instead. However, a day later and the alphabet stickers have lifted up from the page, bringing the rub-on up with them. Hopefully a little photo glue will solve the problem ...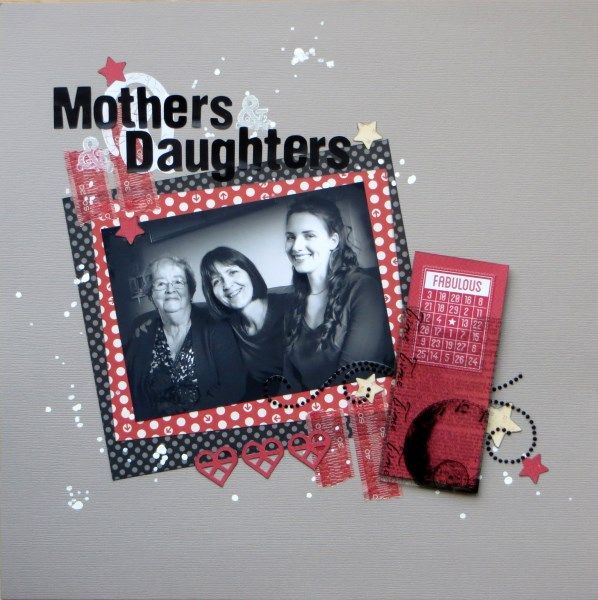 This page, based on the (90° rotated)
January sketch
from Skissedilla had more problems during its creation: I was trying to use a white paint pen to highlight the obscured ampersand rub-on when it splatted white ink onto the photo (luckily I had a second print available)
AND
onto the cardstock! So the page quickly acquired a lot more ink splatters LOL - actually quite a happy accident in the end :-D
I've also used inspiration from the
Weekly Challenge
at UKS to use a B&W photo: perfect as for some unknown reason I looked like I'd been under a sun-lamp compared to my Mum and Child No.3!