Welcome to another month of kit counterfeiting with the
Counterfeit kit Challenge Blog
. This month we are welcoming back a former Master Forger,
Susanne
, as our guest designer to start off the counterfeiting. I'm next to have a go at making my own version of
Kits de Somni's jam-packed January Kit
based around Crate Paper's Love Notes collection. Regular readers will know I don't do lovey-dovey so be prepared for some deviations from the original LOL!
Where to start ... a lot of chevrons, hearts (
never going to happen!
), some arrows and cassette tapes in red, white, black and blue with frames and vellum and chalkboard effects ...
I grabbed two 6x6 papers from my birthday shopping last October ...
... Good Stuff & Red Tweed, both from Simple Stories' 24/Seven collection, and based the rest of my kit around these colours. I replaced the hearts with stars and hexagons (not used them in a while) and had a go at making my own chalkboard elements: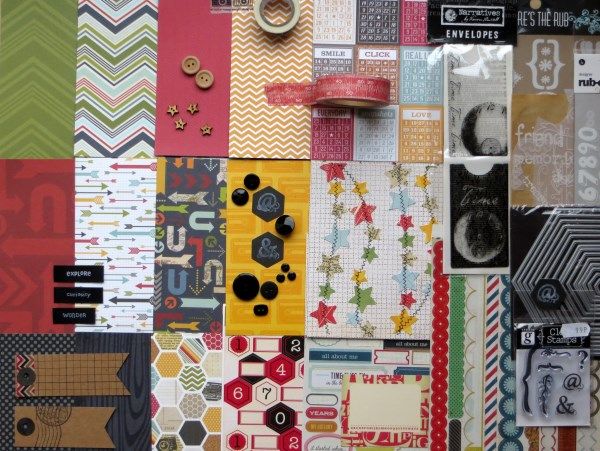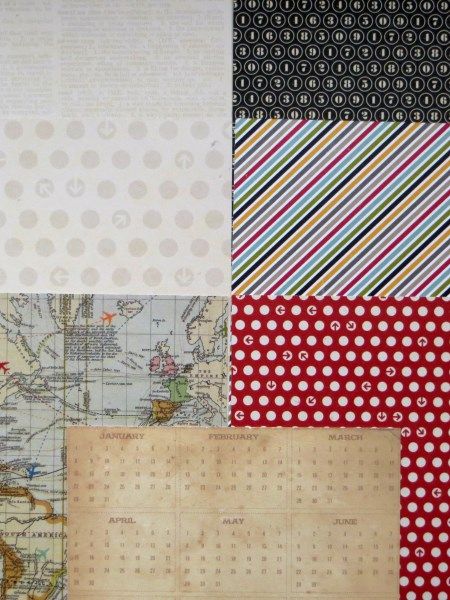 I did warn you not to expect a carbon copy!!
Supplies:
(all Simple Stories unless otherwise stated)
12x12 Urban Traveller Green Chevron/Dictionary
6x6 You Are Here (red & white arrow dots reverse) also Urban Traveller
6x6 24/Seven Red Tweed/Calendar & Hello (multi-coloured hexagons reverse) & Bingo Card/Stripes
12x12 Red Arrows/Arrow Dots from Urban Traveller
6x6 24/Seven Good Stuff (typewriter numerals reverse)
6x6 Urban Traveller Jet Set
A scrap of Crate Paper's Art Appreciation
"Counterfeited" Crate Paper's Sparked paper
12x12 Charcoal by Lily Bee Design (plain black reverse)
A scrap of Basic Grey's Granola Wholesome
6x6 multi-coloured hexagon reverse of 24/Seven Hello
Various wooden and black buttons from my stash
Webster's Pages Camera washi tape
7 Gypsies' Lille paper tape
Narratives envelopes from Creative Imaginations
Luxe Designs' white Brackets rub-ons
Various white rub-ons and word stickers from my stash
Woven word labels
Counterfeit chalkboard spots
Lifestyle Crafts' nested hexagon dies
Studio G Series 11 clear stamps
JBS Numbers Quilted stickers
Left-over Crate Paper Storyteller stickers
My attempts at counterfeiting chalkboard papers did
not
go too well. Some lovely white rub-ons had languished so long that they no longer rubbed
on
... they fell
off
the black card at the slightest touch!! However, I found some white ink (Stazon Cotton White & ColorBox Frost White) which stamped fairly well onto black and I'll make more "chalkboard" as required. Perhaps there'll be some help from the other Master Forgers in the "I Can Make That!" post on the 8th - I'll certainly be sharing something "sparky" then.
I'll add cardstock as I go along and dig out some black alphas too. Now it's time to pop over to
Julene
to see what she's put together today.