Here's another page for our Disney 2004 album made from supplies in my
April Counterfeit Kit
. This month the
Master Forgers at the CKCB
are picking sketches for inspiration and after much internet surfing (!), I chose the
first Saturday Sketch
from Kaisercraft's lovely blog.
It's been a while since I played along over at
Kaisercraft
but I thought that this sketch would combine perfectly with a rather tricky Heidi Swapp patterned paper in my kit.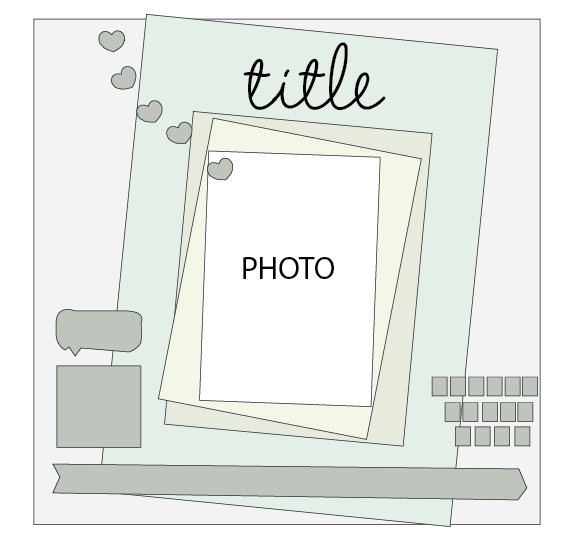 Using a craft knife, I cut along the swirls on the patterned paper and, having mounted my photo onto a rectangle of scrap white card, I slotted it underneath them. Fussy cutting is not my forte but I love the effect.
Rather than follow the sketch strictly with layers of paper under my faux Polaroid, I used vellum frames, highlighted with white and teal doodling. My kit's organza ribbon softened the patterned paper's horizontal divide.
The trouble with scrapping photos from so long ago, is that I don't have anything special to add by way of journalling. The kids were happy to pose together for once and that was it. Nothing else to say! So I got creative with a date stamp instead; even that didn't go back as far as 2004, so I stamped "15 APR" and then added "04" as best I could.
I'm also linking up with
Frosted Designs' Transparency Challenge
... I think vellum, organza and my ancient, glittery, domed stickers fit the bill don't you?
There are lots more sketches to choose from over at the
Counterfeit Kit Challenge Blog
today - which one will you pick?