Well we certainly did have a lovely time.
On our day trip.
To Bangor.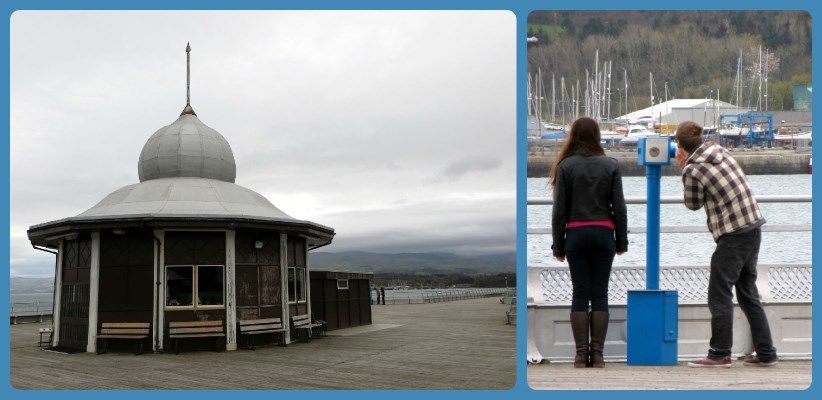 Despite the lack of sunshine.
And the not-open-as-the-season-hasn't-started-yet tea-room at the end of the pier.
Good job we had 20p for the telescope.
Joining in with
Helena's ZIZO
... pop over to check whether others had better weather this week.