No.1 Son returned home from a 2007 school trip to New Zealand having spent the last of his spending money getting a final souvenir. I scrapped this page straight away thinking that perhaps it would be a short-term fad (
like the use of fibres in scrapping
)!
His style has evolved as his hair has grown - the dreads were far from a 10 minute wonder - and I can no longer imagine him going back to "normal". The downside has been that he's reluctant to swim as it now takes forever to dry out again. Therefore it was especially important for me to scrap these underwater shots from his recent holiday in Thailand.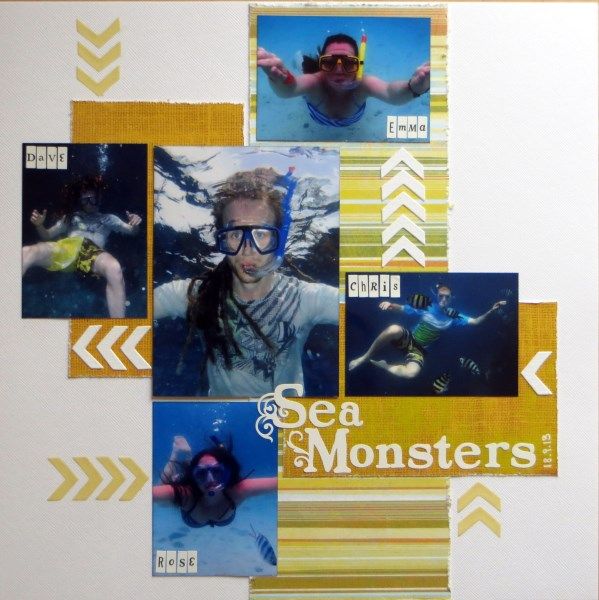 Supplies for the modern page are all from my
April Counterfeit Kit
; I struggled to get enough 'e's from the already part-used stickers and had to adapt with a couple of inverted '3's - I really wish that sticker manufacturers would take account of the frequency of letters when producing alphabets. 'E', 's' and 't' would feature a lot more prominently if I were in charge!
Chevrons seem to be everywhere at the moment. I wonder what scrapping trend will be popular in another seven years time. Any thoughts? It might even be fibres!