Happy Fathers' Day / Happy Father's Day
I'm never quite sure where to put that apostrophe ... most of us only have one father to make a card for (though I used to have
two
thanks to my lovely step-father) so it could be the apostrophe-S, but then there are
hundreds
thousands
millions of fathers being honoured today so perhaps it's the S-apostrophe that's correct!
Not my problem though, as I have nobody left to make a card for.
Instead I have been having a playing with my
June Counterfeit Kit
using the
1st challenge
over at the CKCB: using tone on tone as a background. It's not a new technique for me to layer my cardstock with letters cut from self-coloured scraps; I love the subtlety it gives to (sub-)titles
here
. Today, however, I've used it to create the background for an 18th birthday card:
Sizzlits Round-a-Bout numbers
I took inspiration from a Jennifer McGuire card I found via
Kool Kitty Musings
(a brilliant source of card inspiration). I have other number dies so I gave it another go:
Sizzlites Broadway Melody numbers
These cards use up an entire A4 sheet of cardstock: half for the base A6 folded card and half for the extra numbers.
I wondered what it would be like to use the letters with a Queen & Co washi tape covered word: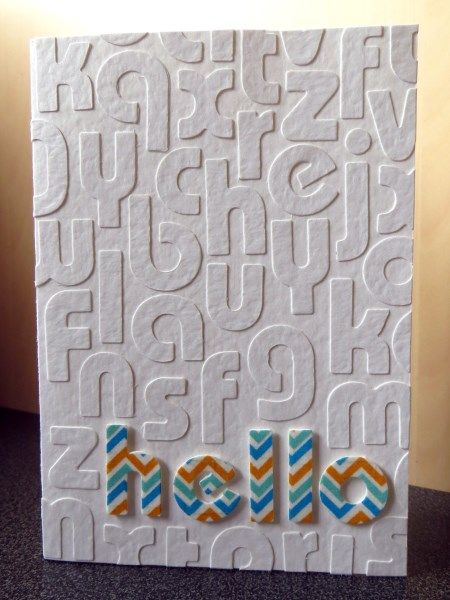 Sizzlits Boys Will Be Boys letters
The trouble is that dies that are small enough to fit a word across the card result in a lot of sticking to fill the background! I had another go after rotating the card base:
Sizzlits Round-a-Bout letters
Hmmm - it was
still
a lot of cutting and sticking, but a pleasant way to spend a rainy afternoon whilst listening to the radio nonetheless.
I'm also joining in with Jennifer's Refresh Your Craft Event challenges -
keeping things clean and simple
and
using teal orange & white
.