A while back I was lucky enough to get the
Hello My Name Is
collection pack from S J Crafts to play with. You can see how I started to cut into the collection at the
S J Crafts blog
.
I've produced three singles and one double from the collection already (
here
,
here
,
here
and
here
) but I'd kept back the names of the months sheet and the scraps to use on my "Project 12" pages for 2014.
This year I'm scrapping one photo for each month along with notes about our doings ... and squashing two months onto a page. Here are January & February (minus the journalling).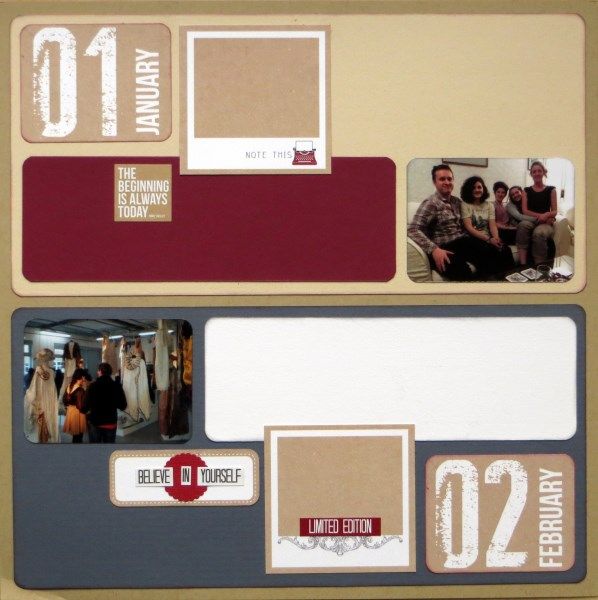 I'll add more embellishments if there's space after I've journalled! I had photos ready for March & April too so they were next.
Although I didn't have a photo ready for May I pressed on with (nearly) all the remaining months. It was actually quicker preparing them without worrying about the photos; I'm sure things will work out later in the year. These pages will fit into two
double
page protectors that take two 12x12 layouts on each side, leaving me space for a 2014 front page and a page of extra photos too ... I have plenty of scraps left from the collection. Which ties in nicely with
Jennifer Grace
's challenge to let yourself go ... create without worrying about the ends result (yet)!
One more? Five more! :-D
Do you ever prepare pages before you have the photos ready? Or are you a photo first scrapper?