I'm rather envious of Child No.3 because she has already met the latest additions to our "family" and I have not: No.1 Son and his lovely girlfriend became proud owners of two Bengal kittens on Boxing Day. Had they produced our first grandchildren we'd have been up to visit long ago, but it's hard to justify a 6 hour round trip for some cats, no matter how cute they are, especially when Hubby prefers dogs! However, Child No.3 enjoyed a long weekend with her brother and got to play and pet and photograph them. I, meanwhile, have had to make do with Facebook photos and videos ... when I spotted a "selfie" there recently I knew it needed scrapping!
And when I received the
Teresa Collins My Name Is
collection pack from
S J Crafts
I knew I had the perfect papers for the photo!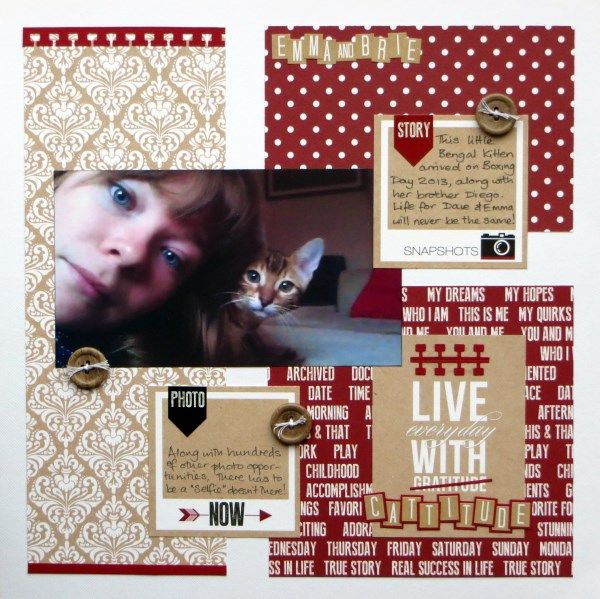 There are 9 double-sided sheets and two sheets of sticker in the collection - I've used large blocks from Journal, Love and Words, pieces from Polaroids and Record, along with some scraps of toning cardstock, wooden buttons and twine.
These kittens are quite a handful already - playful, intelligent, spirited - so it seemed appropriate to alter one of the 3x4 cards with the alphas from the collection pack.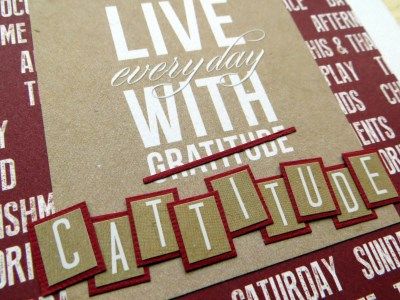 I'd better get a companion page done for the "boys" now - off to check out their Facebook uploads!