It's been another birthday weekend chez moi ... and this time I managed an appropriate card in time so I'll zoom in on it (and the cute hand drawn
Samwise Gamgee
tag that Child No.3 put on her gift to her father).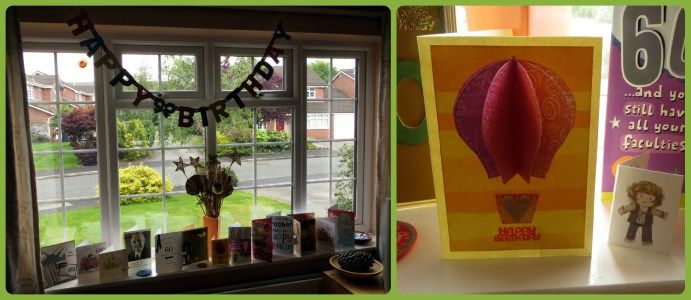 My card is *not* one that needs to fit in an envelope, though it probably would fold flat enough! The colour scheme was dictated by the June challenge over at
S J Crafts
... check out the lovely examples from my fellow DT members. I've also added a brief explanation of how I made my balloon (inspired by
this amazing project
) on the
June Challenge post
... *and* Sarah has generously put a prize up for grabs again!
22/52 ZIZO
s joined in with so far ... VERY good going for me! It should be even easier to keep up for the next couple of months as I'll be out and about with my camera joining in with
Rinda's 2014 Summertime Scavenger Hunt
which launched on June 1st. Anyone else joining in?