Sarah at
S J Crafts
asked us to do a page for her September Challenge: choose either black OR white, either doodling OR stamping and either washi OR ribbon/twine ...
... and that's almost all I did pick, because having doodled all over my white cardstock I didn't want to cover it up more than I had already!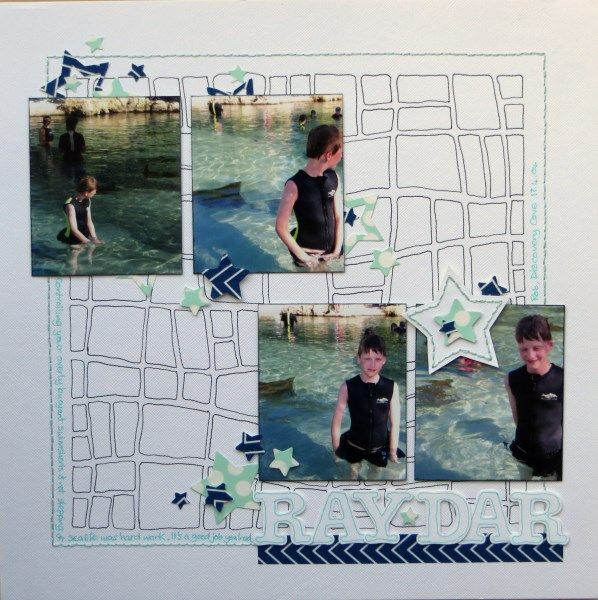 I covered some scraps of white card in washi tape and punched various sized stars out of them to mount over and under the photos of No.2 Son struggling to cope in the sting ray pool at Discovery Cove in 2004. For some reason the fabric of his swim shorts floated and billowed up like a skirt, which was rather distracting when he was trying to keep an eye on exactly where the sting rays had got to and not step on them! I couldn't get a single relaxed, happy, facing-the-camera photo of him ... but the story still needed to be scrapped!
So that's white, doodling and washi (with some added embroidery thread, Round-a-bout dies and foam pads) from me for the
S J Crafts
challenge for September.
ETA: Unfortunately, Sarah has decided not to continue with the challenges, but that doesn't need to stop you from having a go ... What would YOU choose?