Welcome to the final post of the September CKCB Members' Blog Hop; if you didn't reach me from
Margie
then you might want to start at the beginning with
Lisa
(the full hop list is
here
)
This month we had a choice of three challenges to use for the hop (#1
Make Your OWN Challenge
, #2
Selfie Challenge
, #3
Mixed Media Embellies
).
I'm not great at taking selfies ... but it just so happened that I had a recent one to hand and some scrapping time at a recent scrappy retreat with my bloggy friends. Perfect!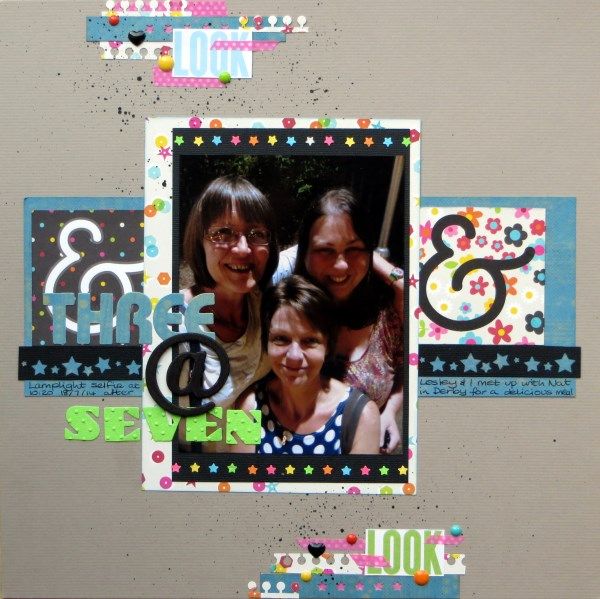 We three had just had a lovely meal at a restaurant called
Seven
! My page is based on the sketch for the
UKS Summer Scrapping Challenge #5
and uses my
September Counterfeit Kit
plus a few scraps of cardstock,
Ruth
's washi,
Julie
's ink and
Fay
's punches - the joys of scrapping with other people('s tools and supplies) nearby!
It was another short
CKCB Members' Hop
this month - why not join in yourself in October -
EVERY
one is welcome!