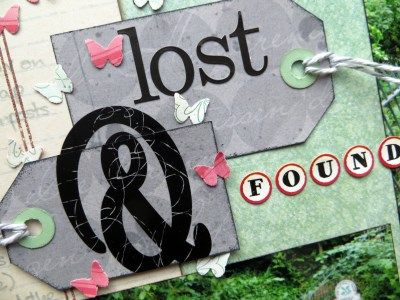 Today's challenge over on the
Counterfeit Kit Challenge Blog
is to use confetti on your project. I had fun punching out some tiny butterflies with a Martha Stewart punch to scatter over my page, featuring photos from my trip to Derbyshire with fellow Master Forger Lesley.
I blogged
here
about how lost we kept getting thanks to my inability to cope with the Google maps directions printed by Lesley - and I decided that these photos on top (?) of an elusive "castle" were a great place to record the details in my scrapbook.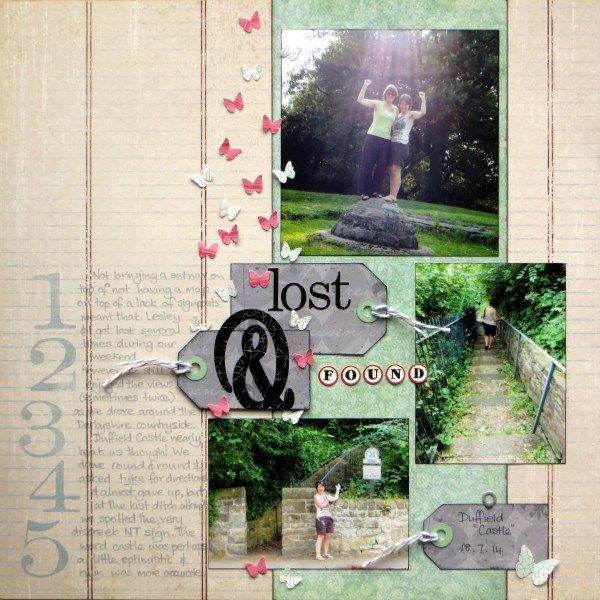 My
October Counterfeit Kit
included ledger paper, great for a lot of journalling and the bakers twine was perfect for some home-made tags from grey scraps of patterned paper.